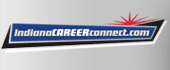 Job Information
Cook Medical

Data Privacy Specialist

in

Bloomington

,

Indiana
Overview
The Data Privacy Specialist is a subject-matter expert on applicable global privacy regulations. Primary resource for marketing, communications and clinical research teams. Draft/review related agreements and contracts. Update and deliver new-hire and annual employee trainings. Create/maintain employee educational resources (newsletter articles, handouts, intranet site). Draft policy and template language as requested. Support program initiatives as needed.
Responsibilities
• High-level understanding of Cook's diverse business activities, the global data privacy program, and the ethics and compliance program.* Team subject-matter expert on applicable global privacy regulations.* Primary resource for marketing, communications and clinical teams.* Develop employee privacy educational materials, articles and resources.* Draft/review agreements (DPAs, BAAs), contracts, policies as well as template language for the team. Coordinate with global team on DPAs.* Update and deliver recurring new-hire and annual employee trainings.* Maintain and update content on global data privacy program intranet.* Keep pace with assigned responsibilities on global program calendar.* Actively monitor regulatory landscape in areas of primary responsibility.* Organize and host employee outreach activities for data privacy.* Actively engage business partners and encourage open communication.* Maintain transparency of daily work flow status using team tools.* Assisting with internal audits and risk assessments as requested.* Assisting with investigations and incident response as requested.
Prioritize reading industry papers and briefs, attending webinars and conferences to maintain current knowledge of regulatory landscape.* Excellent reasoning and judgment - provide sound recommendations that are achievable and demonstrate a willingness to work with business partners to find solutions and risk mitigation if needed.* Must be able to shift priorities as needed while managing and communicating a dynamic workload.* Contribute to program maturation efforts and process improvements.* Excellent oral presentation skills, demonstrable writing skills.* Professional, approachable demeanor with the ability to communicate with clarity, diplomacy and discretion.* Must be able to work independently under general supervision. Will occasionally work as part of a larger inter-disciplinary team.* Must be able to work with and for others as needed.
Qualifications
• Bachelor's degree (B.A./B.S.) and Juris Doctor required.* CIPP certification preferred.• Mandatory minimum 5 years experience in the privacy profession.• Must demonstrate knowledge of HIPAA, GDPR, PCI
Must possess current knowledge of emerging and changing regulations.* Demonstrated sincere professional interest in data privacy field.
Physical Requirements:
• Works under general office environmental conditions• Sitting for extended periods, utilizes close visual acuity for working with computers, etc.• Must maintain regular, punctual attendance.* Requires occasional early morning/early evening calls.
• Occasional domestic and international travel required.• Must be able to travel by plane
Posting Date5 days ago(2/22/2021 1:55 PM)
Requisition ID2020-8266
Job Location(s)Bloomington IN United States
Position TypeFull Time
CompanyCook Group Inc.
CategoryEthics/Compliance