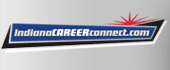 Job Information
Cook Medical

Engineering Project Specialist (Coatings)

in

Bloomington

,

Indiana
Overview
The Engineering Project Specialist (Coatings) is a project lead for support and improvement projects to support manufacturing operations that include specialty coatings for medical devices. The project specialist works within an interdisciplinary team of engineers, specialists, and technicians to advance the strategic goals of the company.
Responsibilities
Run short term, long term, and/or technical focused projects, or complete significant tasks critical to projects- Use independent judgment to make decisions on significant issues- Maintain laboratory equipment, facility systems, etc.- Independently perform laboratory based testing, such as lubricity/durability friction testing, HPLC, UV-VIS, ellipsometry, or other testing required for engineering projects- Maintain inventory of laboratory supplies and equipment- Document work through lab notebooks, protocols, reports or other accepted methods- Work with Operations Managers and outside Vendors to create methods/machines to help with coating capacity of products.- Work with the engineering team to develop coating processes for new products.- Work with Operations, Accounting, and Global Product Managers to increase profit margins of current products which do not meet company requirements.- Train all relevant personnel on new processes.- Document cost savings.- Assure projects follow design controls established by QSPs (Quality System Procedures).- Provide support to the calibration department in writing/performing calibration procedures as needed.- Work with the engineering team to verify/validate critical coating processes.- Work with management to establish project timelines,and project justification.- Must maintain all training requirements for the position, while seeking out opportunities for continuous development and growth.- Prepare and maintain accurate documentation consistent with the requirements of pertinent regulations and Cook's Quality Management System where applicable.- Serve as a mentor, trainer, and resource to the department for aspects critical to performing job functions

Must work and interact effectively and professionally with and for others throughout various levels of the global organization.- Must strictly adhere to safety requirements.- Maintain regular and punctual attendance.- Must maintain company quality and quantity standards.- Must have effective communication skills and ability to work in a collaborative and independent work situations and environments withminimal supervision.- Ability to remain calm and receptive in fast paced situations.
Qualifications
AS or BS degree in a technical field preferred; equivalent industry experience may be acceptable- 2 years experience that relates directly to the above essential job functions/duties- Experience working independently and with minimal supervision- Basic knowledge/experience with analytical testing equipment preferred- Working knowledge of word processing, spreadsheet, Minitab or equivalent statistical software, and PP presentation software preferred- Knowledgeable of Process Logic Controllers and equipment automation preferred- Experience with troubleshooting automation equipment, proximity sensors, pneumatics, electrical wiring, motors, etc. preferred- Knowledgeable of RFID process preferred
Physical Requirements:
Personal protective equipment including safety glasses, lab coat and gloves required in most areas associated with this position- Frequently required to stand; walk; use hands to grasp, feel or touch;- Utilizes close visual acuity for working with computers, etc.

Must be able to perform the essential functions of the job, subject to reasonable accommodation requirements under the ADA
Requisition ID2019-7071
Job Location(s)Bloomington IN United States
Position TypeFull Time
CompanyCook Inc.
CategoryEngineering