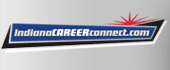 Job Information
Cook Medical

Intern - Pricing & Contracts

in

Bloomington

,

Indiana
Overview
This position is a 12-week paid internship located in Bloomington, Indiana. It is offered for a period extending from mid-May through mid-August (exact dates depend on school calendars.) This position includes 401(k) options, an assigned mentor, capstone presentation, and intern events. If working onsite, you will also have access to a fitness center, an onsite cafeteria option, and a one-time housing stipend. All internships provide hands-on experience with meaningful projects in the Medical Device Manufacturing Industry.
Responsibilities
• Review the current process, interview all staff and departments involved, and create an updated business practice proposal to improve the customer experience
• Improve communication and prioritization of requests received
• Analyze and document several business processes
Project:
Update the internal staff training manual and standardize business instructions within training manual for US and Canada. Load the training manual business instructions onto required platform (SharePoint or QMS for quality documents). Update and revise the field guide with ongoing list of additional topics gathered and requested since version 2.0.
Qualifications
• All candidates should have an interest in a career in the Life Sciences field, a willingness to take initiative, and an ability to work well with others
• Candidates should be students entering their Junior or Senior year the following fall semester or entering graduate school; candidates who graduate the spring semester before this internship are also eligible
• A minimum GPA of 3.0 is preferred
• All candidates must provide proof of enrollment (including pre-registration certification for the following fall) for consideration
• Must have completed courses and/or have experience in business
Posting Date2 months ago(9/23/2020 5:03 PM)
Requisition ID2020-7916
Job Location(s)Bloomington IN United States
Shift TypeFirst
Position TypeInternship
CompanyCook Medical Inc.
CategoryInternships