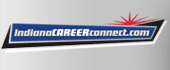 Job Information
Catalent Pharma Solutions

Project Manager

in

Bloomington

,

Indiana
Job Description
Position Overview:
Catalent hires people with a passion to make a difference to the health of millions of people globally. Your expertise, coupled with Catalent's advanced technologies and collaboration with thousands of innovative pharmaceutical, biotech and healthcare companies, will help bring life-enhancing products to the people you know and love. Your talents, ideas and passion are essential to our mission; to develop, manufacture and supply products that help people live better, healthier lives. Interested in learning more about life at Catalent? Start here (http://www.catalent.com/index.php/about-us/Catalent-Careers2)
Catalent Pharma Solutions - Position Description
Position Title: Project Manager
Location: Bloomington
Catalent Pharma Solutions is the leading Contract Development and Manufacturing Organization (CDMO). Within Catalent, Biologics is a fast-growing business unit focused on providing innovative technologies and product solutions our clients and patients. Process, analytical and formulation development laboratories in Madison, WI and Bloomington, IN support clinical and late phase programs. Drug Substance (DS) manufacturing is accomplished in Madison; DS and Drug Product (DP – fill and packaging) manufacturing for clinical and commercial products is done at Bloomington. In addition, pre-filled syringe (PFS) and vial fill and packaging sites provide solutions in Brussels, Belgium, and Anagni, Italy. All Catalent Biologics sites are expanding significantly. We are leveraging our differentiated technology, world class manufacturing capability, and integrated services across the Catalent network to drive significant growth and deliver solutions for clients and patients.
Catalent Biologics is also making significant investments in people and processes to match the investment in capital. The Product Development (PD) network supports development of biologic modalities (mAbs), novel protein modalities, mRNA, exosomes, enzymes, viral proteins) from initial early phase through late stage projects to PPQ and launch. We are building and leveraging best-in-class project management, process, formulation and bioanalytical platforms to drive solutions. A growing portfolio of programs drives the need for to identify strategic initiatives to evolve and grow the Biologics business in alignment with Catalent's company strategy. The project and portfolio management program covers client work at 5 Biologics sites in the US and Europe. We are building and expanding our teams at each site. People joining our team will have the opportunity for career development as our business continues to grow and expand.
I. Position Overview:
The Project Manager will coordinate work toward effectively delivering client pharmaceutical products in a fast-paced environment. The PM will act as the primary contact between clients, CMO project team members, and functional groups to track progress and ensure the delivery of quality products and services. The PM will utilize best practices to map the scope of work and to build project timelines for critical milestones. At the PM level, individuals are expected to perform the following duties, activities, and responsibilities with relative independence and leadership.
II. Specific Duties, Activities, and Responsibilities:
• Facilitate work with clients supporting biopharmaceutical/pharmaceutical clinical and commercial manufacturing goals.
• Utilize the Project Management Body of Knowledge Guide as a foundational reference, and for identifying appropriate applications and methods in managing projects.
• Collaborate with business development and technical representatives to transition client project work in-house.
• Prepare detailed project schedules, including identification of major milestones for overseeing, controlling, communicating, and managing all activities required to complete client projects.
• Ensure that project deliverables are client focused, results oriented, performance driven, and in compliance with all applicable internal and external requirements.
• Monitor project costs through preparation and regular project updates with management and clients.
• Monitor projects and help resolve issues or escalate appropriately to ensure on time delivery of all client projects and help identify risk mitigation plans.
• Must have excellent oral and written communications, ensuring excellent stakeholder management throughout various levels of the organization and with clients and client team members.
• Must work and interact effectively with and for others to achieve company goals.
• Collaborate with site leadership to appropriate mitigate projects risks and address issues that arise over the course of project execution.
• Must support site financial goals and objectives by ensuring timely entry of manufacturing and services demand, ensuring support of forecasting processes by maintaining accuracy of JDE, ensuring timely invoicing of project deliverables, and ensuring vigilance of client accounts and support of Financial Shared Services in resolving disputes related to accounts receivables from our clients.
• Must strictly adhere to compliance and safety requirements.
• Must meet company attendance requirements.
• Ability to work in collaborative and independent work situations and environments with minimal supervision.
• Ability to remain calm and receptive in fast paced situations.
• Excellent interpersonal, organizational, time management, and customer-relation skills.
• Will require occasional business engagements outside of standard hours.
• Ability to sit for long periods of time while working on the computer.
• Ability to walk distances required to reach meeting rooms.
• Normal work conditions of that of an office environment.
III. Typical Position Requirements:
Education:
• Bachelor's degree preferred
• PMP certification or willingness to complete work
Experience:
• 5+ years' experience effectively managing projects in pharmaceutical or biotech company, CDMO, CRO or related experience
• Proficient in MS Office Suite, including MS Project; proficiency in other project management software or systems preferred.
Catalent offers rewarding opportunities to further your career! Join the global drug development and delivery leader and help us bring over 7,000 life-saving and life-enhancing products to patients around the world. Catalent is an exciting and growing international company where employees work directly with pharma, biopharma and consumer health companies of all sizes to advance new medicines from early development to clinical trials and to the market. Catalent produces more than 70 billion doses per year, and each one will be used by someone who is counting on us. Join us in making a difference.
Catalent is committed to the health and safety of its employees, visitors and the customers and patients we serve. As a result of the global pandemic, we have modified many of our recruitment and on-boarding processes to maintain everyone's safety. The Human Resources teams will communicate all necessary safety processes and procedures throughout each stage.
personal initiative. dynamic pace. meaningful work.Visit www.catalent.com/careers to explore career opportunities.
C atalent is an Equal Opportunity / Affirmative Action employer. All qualified applicants will receive consideration for employment without regard to race, color, religion, sex, national origin, disability, protected veteran status, sexual orientation or gender identity. If you require reasonable accommodation for any part of the application or hiring process due to a disability, you may submit your request by sending an email, and confirming your request for an accommodation and include the job number, title and location to DisabilityAccommodations@catalent.com . This option is reserved for individuals who require accommodation due to a disability. Information received will be processed by a U.S. Catalent employee and then routed to a local recruiter who will provide assistance to ensure appropriate consideration in the application or hiring process.
Notice to Agency and Search Firm Representatives: Catalent Pharma Solutions (Catalent) is not accepting unsolicited resumes from agencies and/or search firms for this job posting. Resumes submitted to any Catalent employee by a third party agency and/or search firm without a valid written & signed search agreement, will become the sole property of Catalent. No fee will be paid if a candidate is hired for this position as a result of an unsolicited agency or search firm referral. Thank you.
Catalent = Catalyst + Talent
Your talents, ideas, and passion are essential to our mission: to develop, manufacture, and supply products that help people live better, healthier lives. Join us!
personal initiative. dynamic pace. meaningful work.
Catalent is the perfect place to grow your career if…
You enjoy the fast pace of a start-up, but want the opportunities and stability of a growing, publicly traded company (Listed on NYSE: CTLT).

You want meaningful work. From cough treatments to cancer-fighting drugs, biologics, and vitamins, we help develop, launch, and supply over 200 new products each year – more than any branded drug maker in the world!

You want to plant your career in a growing company. Over the last five years, Catalent has re-invested more than $2 billion back into the company and its people.

You are excited about learning, collaborating, and growing alongside a global diverse team. Our team of more than 11,000 comes to work every day ready to overcome new challenges with teamwork, advanced technologies, and a passion to deliver by putting patients first.

You want to make a global impact! From North America to Europe, Asia to Latin America, we have innovative science and manufacturing teams who are looking (https://catalent.wd1.myworkdayjobs.com/External) for YOU!

See how our teams are making a difference, while growing their careers and fulfilling our mission by putting patients first every day here (https://www.youtube.com/playlist?list=PLuUGqEwwnH7hBwFlrsfSOH_raQHu4hOBK) .
Catalent Pharma Solutions