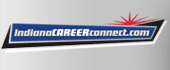 Job Information
Cook Medical

Regulatory Engineer

in

Bloomington

,

Indiana
Overview
The Regulatory Engineer provides technical support to Regulatory Affairs for the development of regulatory documentation for compliance with FDA and international regulatory requirements.
Responsibilities
Act as liaison to engineering functions globally and locally to provide technical support for Regulatory Affairs- Develop new, and refine existing, systems that provide the necessary information for successful submission to global regulatory bodies- Help align engineering procedures and project outputs with regulatory requirements- Assist various Regulatory Affairs staff with technical assessment and writing of regulatory submissions and responses to regulatory agencies- Prepare regulatory submissions for new products, product changes, and re-registrations, as required- Perform and/or coordinate required assessments for change orders and facilitate approval- Provide product knowledge and training for Regulatory functional unit- Coordinate regulatory initiatives and drive to completion- Excellent problem solving skills and ability to work in collaborative and independent work situations and environments with minimal supervision- Ability to understand the purpose of a Quality System, and to effectively and efficiently complete work within guidelines of the Cook Inc Quality System

Must work and interact effectively and professionally with and for others throughout various levels of the global organization.- Must strictly adhere to safety requirements.- Maintain regular and punctual attendance.- Must maintain company quality and quantity standards.- Must have effective communication skills and ability to work in a collaborative and independent work situations and environments withminimal supervision.- Ability to remain calm and receptive in fast paced situations.
Qualifications
BA/BS Degree in an Engineering or Science related field required; or experience of such kind and amount as to provide a comparable background- Experience in a FDA regulated environment and/or medical device is preferred- Must have technical writing capabilities and strong verbal communication skills
Physical Requirements:
Works under general office environmental conditions- Sitting for extended periods, utilizes close visual acuity for working with computers, etc.- Travel as required

Must be able to perform the essential functions of the job, subject to reasonable accommodation requirements under the ADA.
Posting Date4 weeks ago(11/5/2020 6:04 PM)
Requisition ID2020-8130
Job Location(s)Bloomington IN United States
Position TypeFull Time
CompanyCook Inc.
CategoryRegulatory Affairs