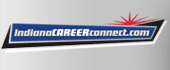 Job Information
Cook Medical

Regulatory Project Manager, Cook Animal Health

in

Bloomington

,

Indiana
Overview
The Regulatory Project Manager for Cook Animal Health will manage products from inception through commercialization. Along with anticipating Regulatory Affairs department and project needs be able to execute appropriate actions to move the department and the project forward in a compliant efficient manner.
Responsibilities
• Manage all aspects of project(s), with the goal of product marketing approval, including plan initiation, project plan changes/updates, business partner relationships, time lines and milestones• Determine and communicate submission and approval requirements for primarily generic animal drugs utilizing CVM eSubmitter and the EES and ESG federal document submission gateways• Work with external CMO and CDMO partners to establish project logistics, communications, site visits, audits and manufacturing schedules• Work with external suppliers to ensure GMP is maintained through the COOK Animal Health Quality system through documentation and periodic audits• Identify data needs, prepare and/or obtain data to ensure effective presentation for drug product registration• Maintain a current working knowledge of regulatory compliance and trends as they pertain to small and large animal veterinary drugs
• Assess the acceptability of CMC, residue and BE documentation for submission• Compile, prepare, review and submit regulatory submissions to authorities• Develop SOPs and provide regulatory input to product life-cycle planning and regulatory strategies• Monitor impact of changing regulations on submission strategies• Identify data needed, prepare and/or obtain data to ensure that they are effectively presented for the registration of products• Assess the acceptability of CMC and BE documentation for submission• Compile, prepare, review and submit submissions to authorities• Assist to maintain annual licenses, registrations, listings and patent information• Assist compliance with post marketing approval requirements, advertising and safety reporting
Qualifications
• BS degree with a preference for advanced training in Science, Chemistry,or Veterinary Medicine; or experience of such kind and amount as to provide a comparable background• A minimum of 5 years experience in Regulatory Affairs or Quality Assurance, with 10 years total experience regulated industry preferred• eSubmittor, EES and ESG expertise
• Knowledge of the drug development submission and approval process• Familiar with regulatory agency structure, processes and key personnel• Prior success managing multiple projects simultaneously, Microsoft Project or other plan tracking software capabilities• In depth knowledge GXPs (GCPs, GLPs, GMPs), RAC preferred• Exhibit high attention to detail with excellent communication skills
Physical Requirements:
• Work under general office environmental conditions• Sitting for extended periods, utilizes close visual acuity for working with computers, etc.• Ability and willingness to travel 10%
Posting Date12 months ago(4/13/2020 9:41 AM)
Requisition ID2020-7550
Job Location(s)Bloomington IN United States
Shift TypeFirst
Position TypeFull Time
CompanyCook Animal Health Inc.
CategoryRegulatory Affairs