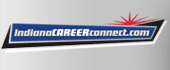 Job Information
Cook Medical

Senior Process Development Engineer

in

Bloomington

,

Indiana
Overview
The Senior Process Development Engineer at Cook Medical is responsible for the designing and optimizing of processes required to manufacture new medical devices. Identify and evaluate innovative processing options based on product attributes for products, including evaluation based on technical and economic feasibility. Execute cost-effective systems in order to enhance the speed and quality of processing, and ensure produced items comply with government regulations and industry standards.
Responsibilities
• Collaborate in a team of engineers focused on design, development, and implementation of new processes (within Cook Medical facilities and/or with third party suppliers) required for the manufacture of new device designs• Execute methods needed for efficient and effective process development (design for manufacturing, process validation, process capability, lean manufacturing, equipment selection and specification development)• Ensure that a risk based approach is applied during the development implementation and validation of all processes• Ensuring that the principles of Design for Manufacture, and Lean manufacturing are central to the R&D process and designs• Liaise with production engineering for process engineering layout plans and implementation in relation to new processes and production lines• Responsible for process documentation (PFMEA's, Production Instructions, Drawings etc.) associated with new products• Collaborate with other R&D teams, Operations, and Production engineering to ensure the effective completion of all activities associated with an R&D Engineering project / objective• Compare costs and benefits when choosing product in-house or supplier selection• Design and optimize process and process equipment for large and small scale manufacturing• Ability to complete projects within specific time lines and meeting performance expectations• Adhere to the Quality Management System and its processes to meet FDA 21 CFR 820, ISO 13485, and other applicable regulatory requirements
Qualifications
• Bachelor's degree in Engineering, or related field is required• Minimum 7 years experience working in Class II/III medical device manufacturing environment with Bachelor's or 5 years experience with Master's or 3 years with PhD• Strong knowledge of process validation, design for manufacturing, statistics and lean manufacturing principles• Strong knowledge of medical device quality standards ISO13485/FDA practices, GMP and similar regulated industry standards• Proficient in Microsoft Word/Excel/Outlook
Physical Requirements:
• Frequently required to sit, stand, walk, and communicate
• Occasionally lifting with minimal exertion during shift
• Ability to travel over-night up to 10% of time, if needed.
Posting Date5 months ago(6/5/2020 10:47 AM)
Requisition ID2020-7363
Job Location(s)Bloomington IN United States
TravelLess than 10%
Position TypeFull Time
CompanyCook Medical Holdings
CategoryEngineering