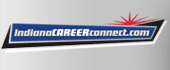 Job Information
Thermo Fisher Scientific

Supervisor, Maintenance and Engineering

in

Bloomington

,

Indiana
Applies Good Manufacturing Principles in all areas of responsibility. * Demonstrates and drives the Thermo Fisher values - Integrity, Intensity, Involvement and Innovation (The Four I's). * Maintain productivity and performance metrics within acceptable levels * Follow up on the floor throughout the day to ensure timely completion of tasks * Organize and participate in daily standup meetings. * Manage the weekly schedules for PM/SOPs * Identify and address any 'off schedule' conditions. * Communicate status of equipment when it is impacting operations. * Escalate 'off schedule' conditions that affect service, quality, or production if unresolved * Conduct individual one-on-one, and departmental meetings as required with all employees. * Ensure your employees have the proper training and skill sets to ensure all quality records (CAPAs, audit responses, etc.) are completed timely * Minimize quantity of events and intervals associated with break-in work through training and mechanical initiatives. * Ensure all employees actions comply with GMP and SOPs. * Comply with all customer specific compliance issues. * Prioritize work in order to meet customer due dates.
Minimize maintenance response times to production rooms through effective communication. * Minimize setup times and cycles through efficiency improvements. * Maximize on-time job starts, mechanical upgrades, effective preventative maintenance items, and training initiatives. * Initiate and complete action items through regularly scheduled meetings with Production and QA to improve communication and workflow. * Maintain and have employees focus on the highest level of service with internal and external customers. * Must be available to work day shift core hours and additional hours as required. Additionally, must be available for second shift as needed. Some weekend work required. * Other duties may be assigned to meet business needs.
Minimum Qualifications:
Bachelor's Degree from a four year accredited college or university and/or equivalent work experience. * Excellent written and oral communication skills. * Strong attention to detail. * Ability to manage multiple projects simultaneously and meeting rigid deadlines. * Ability to take initiative in gathering information or completing tasks. * Ability to work independently and as part of a team. * Ability to work effectively and accurately in a busy, open floor plan environment. * Ability to manage and oversee multiple job functions. * Vision requirements for this position: Near Vision Acuity with minimum 20/40 corrected vision (clear vision at 20 inches or less), color vision, and the ability to adjust focus.
Preferred Qualifications:
Previous experience in a clinical packaging environment. * Good mechanical aptitude. * Previous Engineering or Maintenance engineering preferred.
Thermo Fisher Scientific is an Equal Opportunity Employer. All qualified applicants will receive consideration for employment without regard to race, creed, religion, color, national or ethnic origin, citizenship, sex, sexual orientation, gender identity and expression, genetic information, veteran status, age or disability status.
Thermo Fisher Scientific