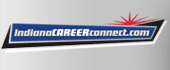 Job Information
Thermo Fisher Scientific

Supervisor, Packaging/Labeling Second Shift

in

Bloomington

,

Indiana
Responsibilities:
Applies Good Manufacturing Principles in all areas of responsibility.

Demonstrates and promotes the company vision.

Scheduling of all clinical packaging employees to specific rooms based on their capabilities to ensure jobs are manned with best qualified people.

Demonstrates and promotes the 4 I's (Integrity, Intensity, Innovation, and Involvement).

Updates the Skills Matrix to assure proper staffing is available and utilize this information to perform accurate performance evaluations for all non-exempt employees.

Works to resolve component and room issues.

Ensures batch paperwork is in compliance to SOP and cGMP standards.

Ensure that all Packaging personnel are compliant on SOP's, RA's, and cGMP regulations in order to perform all the tasks necessary for the packaging operation.

Monitors room efficiencies and employee performance. Able to interpret the data provided by the system and communicate the results effectively to direct reports. Provides proper feedback to management concerning efficiencies. Makes adjustments as necessary to improve performance.

Analyzes room set-up (line balancing) and evaluates techniques to improve the process.

Participates and successfully completes required SOP's, RA's, and cGMP's. Assists in training personnel on the appropriate computer systems that are required in the packaging operation.

Assures Room Status is updated properly and makes corrections as necessary.

Assists with investigating deviations. Documents in appropriate system.

Works with Scheduling to determine job completion. Provides timely room updates for Scheduling.

Schedule personnel to perform room staging and to assure that all materials and machinery are available in the room in a timely fashion. Perform staging tasks if appropriate personnel are not available.

Requests randomizations via a DSCR Request.

Assure that computer related issues are resolved in a timely manner by contacting the appropriate department.

Performs written evaluations (PMD) on subordinate employees including the identification of developmental needs. Creates a developmental plan and coaches the employee as necessary. Writes Corrective Action notices for employees if necessary.

Communicates room and start-up issues affecting operational efficiencies.

Completes other related tasks as requested.

Conducts business at Fisher in compliance with the standards set forth within the concept of the Role Model Leader and treats all employees, customers, and vendors in a respectful and professional manner.

Conducts all activities in a safe and efficient manner.

Other duties may be assigned to meet business needs.
Minimum Qualifications:
High school diploma or GED

Ability to read, write and complete basic mathematical calculations with hand held calculator.

Six months of related food or pharmaceutical packaging experience.

Long periods of standing to monitor room activities and assist in production requirements as needed.

Ability to wear personal protective equipment (i.e. respirator).

Allergies to specific pharmaceuticals, like penicillin and cephalosporin, may disqualify individuals from performing these duties.

Aptitude to write routine business correspondence.

Ability to read and interpret documents.

Capable of coordinating multiple tasks and working with deadlines.

Strong written and verbal communication skills.

Minimum of two years of supervisory experience.

Vision requirements for this position: Near Vision Acuity with minimum 20/40 corrected vision (clear vision at 20 inches or less), color vision, and the ability to adjust focus.
Preferred Qualifications:
Experience with and proficiency using computers and Microsoft Office Suite.

4 Plus years Supervisor experience
Thermo Fisher Scientific is an Equal Opportunity Employer. All qualified applicants will receive consideration for employment without regard to race, creed, religion, color, national or ethnic origin, citizenship, sex, sexual orientation, gender identity and expression, genetic information, veteran status, age or disability status.
Thermo Fisher Scientific