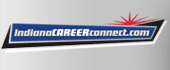 Job Information
Cook Medical

System Engineer

in

Bloomington

,

Indiana
Overview
We are seeking qualified candidates for a Systems Engineer-PLM Phase 2a. The position can be based in the US, Ireland, Australia, or Denmark Cook Locations and will report to Per Hendriksen.
Global Quality Assurance, electronic systems is looking for a new colleague to take the business lead of implementation PLM phase 2a (Oracle Agile). PLM phase 2a will enable new functionalities of Cook's PLM system, currently we use PLM for document management and change control. With implementation of phase 2a we will manage the Bill Of Material (BOM) in PLM including all relevant documentation such as Device Master Record (DMR), Design History File (DHF) documents and related manufacturing processes. We have gone live with sites in US, Ireland, Australia, and Denmark, the remaining planned sites is all located in US.
This position can work remotely.
The System Engineer will support Cook's enterprise-wide product lifecycle management (PLM) software and related systems according to system lifecycle state, including design, implementation and sustaining activities; the System Engineer may support activities in one or more of these lifecycle states. The System Engineer works with process owners to optimize processes utilizing PLM software, provide input to PLM design, and to support users in use of PLM.
Responsibilities
For PLM systems in the design lifecycle state:• Work with stakeholders to define business needs and user requirements• Understand PLM design, including how PLM influences other systems• Participate in and/or lead the design of PLM system functionality• Develop procedures for management and utilization of the PLM system• Work with IT to coordinate PLM system validation• Develop training materials to support new PLM system functionalityFor PLM systems in the implementation lifecycle state:• Define plans and responsibilities for implementing new PLM systems• Coordinate with site teams to implement new PLM functionality, including data migration, policy/procedural changes, and training• Manage projects to procure and implement off-the shelf software that improves engineering processes and workflows• Ensure that lessons learned are captured following implementation
For PLM systems in the sustaining lifecycle state:• Monitor PLM user requests and performance data to identify PLM system improvements; provide feedback to PLM teams• Identify, prioritize, and manage PLM system improvement projects• Assess PLM system upgrades from suppliers and recommend action• Draft/update global PLM procedures to support functionality; maintain procedures and training materials to reflect system changes• Assess compliance with established PLM policies and procedures• Identify opportunities to improve overall efficiency, consistency and alignment across Cook• Understand and be accountable for conducting Cook business with integrity and in compliance with applicable standards, including Cook policies• Within scope of responsibility, ensure all quality, regulatory, compliance, and product-specific requirements are met
Qualifications
• Bachelor's degree required and/or equivalent relevant work experience in Engineering, preferably in Mechanical, Chemical, or Biomedical• Experience across broad range of PLM tools, data, and processes• Preferred qualifications: Experience as a project manager and/or work related to design, implementation, or sustaining electronic PLM systems
• Effective oral and written communication skills.• Excellent problem solving skills and ability to work in collaborative and independent work situations and environments with minimal supervision.• Experience working in a global environment / global teams across many cultures and regions, managing and executing complex projects / programs in an engineering environment.
Physical Requirements:
• Approximately 90% of the time is spent in a normal office environment requiring sitting and moving around the building, approximately 10% of time is spent in domestic/international travel to various locations to support project activities; Engineers supporting implementation could travel up to 50% during some projects
• Must be able to perform the essential functions of the job, with or without reasonable accommodations.
Posting Date2 months ago(1/7/2021 5:35 PM)
Requisition ID2020-8311
Job Location(s)Bloomington IN United States
TravelLess than 10%
Position TypeFull Time
CompanyCook Medical Holdings
CategoryEngineering