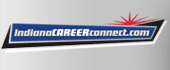 Job Information
Cook Medical

Team Lead, Quality Engineering Containment

in

Bloomington

,

Indiana
Overview
The Quality Engineer Team Lead is a leader in the department responsible for the effectiveness and efficiency of an engineering team and their ability to complete their investigations/projects/tasks.
Responsibilities
Teach/mentor team members about processes/systems associated with their teams in addition to Cook policy, culture, and history- Provide oversight of the Containment process- Provide technical and non-technical direction for investigations/projects/tasks- Utilize problem solving and lean tools to drive process improvements- Develop and manage metrics for the Containment process- Monitor and report project progress, delays, and completions while involving management at the appropriate times- Identify ways to expedite projects and avoid historical mistakes- Give input on project resource estimates and current team resource allocation- Identify and communicate training and developmental needs for team members to management- Provide direct and frequent positive and constructive feedback on performance and improvement areas for team members, both through informal and formal means- Perform functions and duties specific to the Quality Engineer Role- Review and where appropriate, approve, team member documentation- Communicate with other departments to identify and troubleshoot investigation/project/task issues- Provide feedback to management on areas for improvement from a systems and personnel standpoint- Must maintain all training requirements for the position, while seeking out opportunities for continuous development and growth.
Qualifications
Bachelor of Science in a related technical discipline- A minimum of 2 years Cook experience or significant outside medical device experience- A minimum of 2 years experience leading problem solving or improvement projects
Physical Requirements:
• Works under general office environment conditions
• Utilize close visual acuity for working with computers and equipment
• Frequently required to sit, stand, walk, and communicate
Posting Date3 months ago(11/19/2020 10:10 AM)
Requisition ID2020-8190
Job Location(s)Bloomington IN United States
TravelLess than 10%
Shift TypeFirst
Position TypeFull Time
CompanyCook Inc.
CategoryQuality