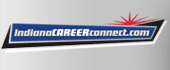 Job Information
Cook Medical

Validation Engineer

in

Bloomington

,

Indiana
Overview
The Validation Engineer performs and documents validations of medical device manufacturing processes.
Responsibilities
Validate and implement medical device manufacturing processes as assigned.- Identify equipment/fixture installation qualification requirements.- Characterization of processes and their outputs/acceptance criteria.- Written preparation of applicable validation reports that meet regulatory/company standards.- Verification testing- Project management- Maintain accurate and timely reports and records- Must have excellent analytical and problem solving skills- Positive attitude, strong work ethic and self-motivated. Ability to handle multiple projects simultaneously and work with minimal supervision.- Must maintain all training requirements for the position, while seeking out opportunities for continuous development and growth.- Prepare and maintain accurate documentation consistent with the requirements of pertinent regulations and Cook's Quality

Must work and interact effectively and professionally with and for others throughout various levels of the global organization.- Must strictly adhere to safety requirements.- Maintain regular and punctual attendance.- Must maintain company quality and quantity standards.- Must have effective communication skills and ability to work in a collaborative and independent work situations and environments withminimal supervision.- Ability to remain calm and receptive in fast paced situations.
Qualifications
Bachelors Degree in Mechanical Engineering, Mechanical Engineering Technology or Biomedical Engineering, or related field- Minimum 3 years experience in medical device process development or process validation.- Proficient in MS Office applications, especially Excel and Word.
Physical Requirements:
Works under general office environmental conditions.- Sitting for extended periods, utilizes close visual acuity for working with computers, equipment, etc.- Experience recording and analyzing data and clearly expressing conclusions and recommendation in writing.

Must be able to perform the essential functions of the job, subject to reasonable accommodation requirements under the ADA.

**Qualified candidates must be legally authorized to be employed in the United States. Cook does not intend to provide sponsorship for employment visa status (e.g., H-1B or TN status) for this employment position.
Posting Date1 week ago(6/8/2021 3:36 PM)
Requisition ID 2021-9119
Job Location(s) Bloomington IN United States
Travel Less than 10%
Shift Type First
Position Type Full Time
Company Cook Inc.
Category Engineering