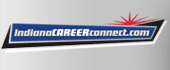 Job Information
Antech Diagnostics

Laboratory Manager

in

Brownsburg

,

Indiana
Antech Diagnostics, the largest exclusively commercial veterinary diagnostic laboratory in the nation, is in search of a Manufacturing Chemist working out of our Manufacturing Divison and reporting directly to the Manufacuting Director.
As part of the VCA Family, which operates the largest network of freestanding, full-service animal hospitals in the nation, Antech Diagnostics delivers state of the art testing and consulting services to practicing veterinarians. Our diagnostic spectrum of tests in the areas of chemistry, pathology, endocrinology, serology, hematology, and microbiology enhance veterinarians' ability to detect, diagnose, evaluate and prevent disease and other conditions affecting animals.
Manage the day to day operation by ensuring all associates are performing scheduled tasks

Support staff to give proper tools for success

Manage all performance evaluations and personnel changes

Maintain high efficiency and look for improvements

Ensure raw material and finished-good inventories are at expected levels

Create and maintain a 12 month master production plan

Create 1 month production schedule for finished goods in the right quantities to support order fulfillment, efficiency and inventory targets

Work with purchasing department to ensure on time delivery of raw materials

Communicate weekly to ensure schedule is being met and to evaluate changes needed for future plan

Work within the ERP system to update product structures, implement new items and communicate with finance department

Work with QA to handle customer service needs with regard to customer communication on existing and future orders

Oversee shipping department with the fulfillment of daily sales orders and communicate shipment confirmation to internal purchasers

Manage inventory control by executing the cycle count schedule and executing physical counts

Follow all laboratory safety guidelines

Performs other duties as assigned by Supervisor.

We share a collaborative obligation to ensure that we conduct ourselves in the utmost ethical manner and that we hold each other accountable to the values and standards of the organization. Every employee has the responsibility to ask questions, seek guidance, and report concerns and/or violations of company policy or ethical standards. Antech Diagnostics has several processes in place to communicate with leadership and expects that employees will have a commitment to integrity and uncompromising values.

Bachelor's Degree in science related field required, such as Biology, Chemistry, Biochemistry, Molecular Biology

MRP/ERP system experience required; preferably QAD

10+ years of laboratory/manufacturing experience

Must have the ability to establish work priorities and handle several procedures simultaneously

Must interact with other departments

Must be comfortable with Microsoft Excel, specifically functions, formulas, conditional formatting and pivot tables

Attention to detail

Organized with the ability to multi-task in a fast paced environment

Ability to work independently

Excellent verbal and written communication skills
ID: 2020-3832
External Company URL: www.antechdiagnostics.com
Street: 1187 Northfield Dr.