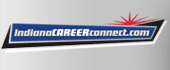 Job Information
Therma-Tru Doors

Product Launch Engineer

in

Butler

,

Indiana
Company Name
Therma-Tru
Overview
As the Senior Product Launch Engineer, you will have the opportunity to: support the Product Launch Engineering Manager by taking the "Voice of the Customer" and turning this in to processes, materials and equipment that exceed customer requirements. You will use data to identify and drive improvements across the Butler facility using a structured project methodology.
This position will work directly with the Butler Operations Team to review, recommend and implement improvement projects in conjunction with New Product Development introductions that will transition Butler Operations into world class status. The projects will be primarily New Proudct Introductions but may also include: Quality Improvements, Cost Reductions, Strategic Capital projects, Long Term Planning, and Lean Processes.
This position is a key member of simultaneous engineering teams responsible for the development and implementation of new products & processes from concept to market. This role will lead the Operations portion of the New Product Development process ensuring flawless launch capability as well as be the liaison between the design and process engineering functions.
Key Responsibilities:
Leadership – Will become the "Go To" person in the Butler Facility to understand the Therma Tru product offering, the manufacturing process and the equipment required to produce it.

Works with the Product Development Team to ensure product design & manufacturing processes are aligned to achieve Design for Manufacturability and Assembly.

Facilitates product maturation (performance, dimensional, and appearance) phases of new product/process launch through the development of project assumptions and accurate specifications.

Assists with product & process input for the development of product design path which incorporates design improvements to align with future state Manufacturing vision

Works with Product Development Engineering team to improve product design and Quality, while reducing product costs and increasing manufacturing efficiency.

Works with Product Development, Sourcing, Quality, & Technical Sales teams to improve product design while reducing product costs, improve quality while increasing manufacturing efficiency.

Performs technical and statistical investigations and analysis on production, quality, process, and equipment issues using structured problem solving methods

Resolves issues related to dimensional and performance requirements by evaluation of design, SPC, DOE, tooling,molding, coatings, and assembly.

Manages manufacturing review process and ensures advanced quality planning documents updated: FMEA's (design/process), Process Flow Diagrams, Control Plans, Gage R&R studies, and capability studies to help identify and resolve challenges during the development and launch of a new product introductions.

Assists in processing and delivering pre-production parts by ensuring that tools replicate production process intent and meet design and performance specifications, and providing updated information regarding engineering changes.

Supports launches at other TT facilities as needed, to support all phases of the stage gate process ― including Engineering and Component Review meetings, molding trials, assembly trials, and SOP activities.

Works with Butler Operations Team to identify and resolve operational challenges by leading or participating in Continious Improvement teams.

Works with Project Delivery team to define and create the Operations team's work breakdown structures for incorporation in to project plans.

Lead cross functional teams through the utilization of project management tools and processes as well as collaborating as part of a project team.

Assists with the completion and review process for the manufacturing section of the stage gate process.

Utilize the APQP process to capture & record and track all open issues to closure. Report out to management on status of programs.

Work with the Product Launch Engineering Manager to develop and support the Engineering Services & Butler Operations Team.

May perform other duties as required.

A successful Senior Product Launch Engineer, will have:

4 year technical degree, BS in Engineering preferred.

Black Belt 6-Sigma Prefferred

Demonstrated track record of personal growth and development.

Technical understanding of Therma-Tru products, processes, and equipment.

5+ years of experience in a product design, manufacturing or supply chain environment.

Demonstrated project management skills.

Knowledge of engineering, ERP system functionality, bill of materials (BOM's), part/product configuration, and or scheduling/sequencing. production

Health, Safety, and Environmental

Therma-Tru Corporation is committed to providing a safe workplace and promoting the health and safety of its associates. Workplace safety and managing the operation of our company in an environmentally responsible manner is the responsibility of each associate. Associates are responsible for participating in our Company's incident and injury prevention programs, as well as our Company's environmental programs. All associates must comply with our environmental, health, and safety policies and procedures, as well as federal, state, and local regulations.
Need help finding the right job?
We can recommend jobs specifically for you!
Job ID 2021-4003
Positions 1
Job LocationsUS-IN-Butler