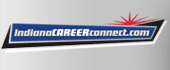 Job Information
IDS International

Electronics Technician, Intermediate

in

Butlerville

,

Indiana
Electronics Technician, Intermediate
Why IDS? IDS believes in resolving conflict, building innovative approaches to do so. Combining operational expertise with an intimate understanding of today?s greatest challenges, we bring our customers the solutions required for success in a complex and multidimensional world. IDS tailors solutions for a diverse range of government, military, nonprofit, and public-sector clients. Outstanding past performance built IDS?s reputation as the leading provider of support for multifaceted operations.
IDS International is seeking an Intermediate Electronics Technician for the Cybertropolis Technology Environment Platform (CTEP) contract. The CTEP provides a one-of-a-kind platform for DoD and Joint, Interagency, Intergovernmental, and Multinational (JIIM) partners to conduct training or Research, Development, Testing & Experimentation (RDT&E) in a wide variety of emerging technology areas, but primarily related to cyberspace and cyber-electromagnetic (CEMA) operations. This position may require the employee to travel within the CONUS and to keep a flexible 40 hour week.This is a standing role, not an immediate hire, and sits at the Muscatatuck Urban Training Center (MUTC).
Responsibilities:
Provide customer assistance on requirements involved with operations and staff operations, rehabilitation, expansion and replacement of electro-mechanical systems such as: local and wide area networks, voice mail systems, wireless and digital services, peripheral equipment, off-line message preparation equipment, telephone switch modernization, alarm systems, digital signage, electronic access control systems, SCADA devices, electromagnetic door locks and camera systems.

Serve as a technical specialist on all automated systems utilized at Muscatatuck Urban Training Complex; receive requests for resolution of hardware or software problems that may require in-depth research; and analyze customer problems and research databases for possible solutions to resolve the problem.
Required Qualifications:
Secret Clearance.

Minimum of 15 years? experience repairing, troubleshooting, and maintaining electronics and communications systems.

Possess knowledge of the operational and performance characteristics of telecommunication equipment and transmission media, and of the relationship of component parts of communications systems, e.g., hardware devices communications protocol and network accessing devices, in order to maintain such systems in an operational state and satisfy customer requirements.

Practical knowledge of commonly applied telecommunication approaches, methods, and techniques.

Ability to recognize and evaluate the needs of subscribers to the communications network, particularly as they relate to mission policies, requirements, procedures, staffing, costs and distributed network capabilities.

Possess a valid motor vehicle operator?s license and GSA vehicle license.

This position may require the employee to travel within the CONUS and to keep a flexible 40 hour week.
Computer Skills:
Proficient in the use of a personal computer and in the use of Microsoft Office applications.

Knowledgeable with all associated platform support and hardware of the Cybertropolis Technology Environment Platform (CTEP).
Benefits eligibility may vary based on project site or contract but typical benefits are listed below.
IDS?s competitive benefit package starts you off out on the right foot. Eligibility begins day one.
Health and Well-being - 100% of employee medical and other insurance premiums are paid by IDS.

Financial Future ? 401(k) with an industry leading match and no waiting period. You are fully vested in all contributions from the start.

Paid Leave - Generous time off accruals for you to take paid leave, totaling five weeks.

Professional Development ? networking opportunities, informal mentoring, education reimbursement and access to thousands of online professional development resources.

Casual, fun, and supportive work environment with all the tools and amenities you need to thrive.
Must be an effective communicator both verbally and in writing. Most positions require ability to work on a desktop or laptop computer for extended periods of time. Computer activities include reading, reviewing and analyzing information, as well as providing recommendations, summaries, and reports in written or verbal format. Additionally, positions require ability to sit at a workstation for extended periods; use hand(s) to handle or feel objects, tools, or controls; reach with hands and arms; as well as speak and hear.
Employee may be required to occasionally lift and/or move moderate amounts of weight, typically less than 20 pounds. Regular and predictable attendance is essential.
Qualified applicants will receive consideration for employment without regard to race, color, religion, sex, national origin, sexual orientation, gender identity, disability or protected veteran status, and any other characteristic protected by federal, state, and local law.
If you are unable to apply through the portal and need to speak to someone about necessary accommodations to apply, please email accommodation@idsinternational.com and we will follow up with you. Do not submit resumes and applications through this email.