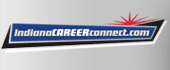 Job Information
CNO Financial Group

Agile Program Manager

in

Carmel

,

Indiana
Job Overview:
The Agile Program Manager serves as a recognized servant leader and subject matter expert of Agile methodologies and Program Management across the CNO enterprise. This role will be primarily responsible and accountable for leading a highly complex Agile Release Train (ART), which is a Team of Agile Teams working towards a common Business Object. An ART will typically span 12+ months and entail very large resource requirements, high risk and complexity, with high CNO enterprise impact and visibility. This role will provide significant input into the overall objectives that the ART is expected to deliver on and successfully execute on the delivery. This role will be responsible for planning the work of teams, as well as uncovering and resolving cross functional team dependency issues. S/he will integrate the work of the ART and frequently communicate with Senior Management stakeholders and significantly influence and advise Executives on ART status, risk mitigation strategies, etc...
Indirect lead of two to 5 Sr/Scrum Masters (which could be 20+ teams) and leadership/coordination with vendor resources and/or non-agile teams. 200+ people.
What you need to bring:
Expert knowledge and mastery of multiple Agile frameworks, principles and methodologies, including but not limited to Scrum, Kanban, XP, etc).

Expert knowledge of Scaled Agile Framework (SAFe).

Strong understanding of corporate and IT strategy; can readily apply and understand systems thinking.

Expert knowledge of Agile techniques such as Writing User Stories, DEVOPs, ATDD, TDD, Continuous Testing, Pairing, Automated Testing, and Agile Games.

Has a comprehensive understanding of several business functions across the enterprise; anticipates internal and external business challenges.

Strong interpersonal skills in areas such as teamwork and facilitation, with the ability to influence senior leaders across the organization.

Will have a seat at the table with regards to setting the strategic objectives for IT Application Development.

Ability to lead projects with large resource requirements, risk, and complexity. Operates with broad limits of authority on the most technical and complex assignments. Solid written and verbal communication skills. Most often interacts with other IT sub-functions and influences a range of internal audiences across the organization, frequently at senior levels.

Regularly interacts with multiple VPs and SVPs and provides input on delicate internal issues that have an important impact on the business.

Strong ability to understand the long‐term ("big picture") and short‐term perspectives of situations.

Understands and analyzes enterprise wide business drives and determines corresponding impact.

Proven ability to create an environment of mutual influence
Education and Experience:
Bachelor's degree in related discipline, or equivalent, is typically required. Masters degree in related discipline is preferred.

Scrum Master Certification (CSM, PSM, ACP) and other Scaled Agile Framework (SAFe) certifications (SAFe PO/PM, SAFe Advanced Scrum Master, SAFe Program Consultant (SPC)) is required .

Typically requires at least 10 years of experience leading/coaching/mentoring in Agile principles and frameworks.

Proven experience leading Scrum/Agile teams. Coaching certificate highly preferred.