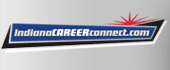 Job Information
UnitedHealth Group

Process Improvement Analyst - Clinical Operations

in

Carmel

,

Indiana
* TELECOMMUTE WITH RESTRICTIONS: Candidates must reside in the Indianapolis, IN or Columbus, OH markets due to the business of American Health Network's medical practices. *
Opportunities with American Health Network, a Part of Optum . When you join American Health Network (AHN), you become part of a team that strives to identify and retain the top healthcare professionals in the markets it serves. At American Health Network, we want to be the best health care organization we can be. Our mission is to improve the health of our patients. We're a physician-led organization, operating over 70 medical offices in Indiana and Ohio, with over 300 providers and 1200 employees. We're also an OptumCare partner, part of the UnitedHealth Group family of businesses, and backed by the resources of a global health care organization working to help people live healthier lives and help make the health system work better for everyone. That's an important differentiator as more people need our help simplifying the complexities of the American health care system. At the same time, the culture of AHN supports work-life flexibility for providers and places a high value on their physical, emotional, financial and other aspects of well-being.
SUMMARY
This role involves the direct facilitation of end-user sessions, functional team /process observation, business process mapping (both current and future-state), business case development, organizational change management & communication and coordination with IT business / systems analysts and functional / operational department teams.
ESSENTIAL FUNCTIONS AND RESPONSIBILITIES
Develops, leads and facilitates creation and/or adoption of business process improvement tools and deliverable templates.

Establishes and defines a new process / business analysis toolkit, templates, processes and metrics in order to measure and improve process improvement and organizational change management & communication.

Plans and defines work effort required for business process improvement related deliverables.

Escalates any material risks and issues to project management throughout the life-cycle of the project

Establishes appropriate requirements traceability throughout all phases of the project (from elicitation to delivery)

Plans for, leads and facilitates business analysis phase workshops with end-users as needed (including process definition, mapping, optimization and future state organization & process design).

Prepares, packages, documents and presents project deliverables and functional presentations / demonstration materials as needed.

Works closely with IT architects and designers to translate process improvement opportunities (e.g., automation opportunities) into functional requirements and ultimately into the selection of a technical solution.

Works with business / operations leaders to implement process improvements.

Develops business case for change and facilitate work with operational / functional leaders to package improvement opportunities into PMO project intake process.Provides direction for development, delivery, and support of the standardization, normalization and delivery of data in clinical systems.

Provides support in matters related to clinical process improvements and applications

Serves as SME and participates in development of training materials, and deployment of clinical implementations/conversions.
Required Qualifications
Bachelor's degree or equivalent work experience.

Minimimum of 3 years relevant experience participating in and driving process definition & improvement in cross-functional departments / process areas within the healthcare industry.

Reside within the Indianapolis, IN or Columbus, OH markets
Preferred Qualifications
Previous clinical experience as a medical assistant, LPN, RN or another relevent clinical discipline

Lean Six Sigma certification

Healthcare or clinical operations consulting experience

Experience with NextGen or Epic EMR software

Experience with OSHA health and safety guidelines within a clinical environment
Diversity creates a healthier atmosphere: UnitedHealth Group is an Equal Employment Opportunity/Affirmative Action employer and all qualified applicants will receive consideration for employment without regard to race, color, religion, sex, age, national origin, protected veteran status, disability status, sexual orientation, gender identity or expression, marital status, genetic information, or any other characteristic protected by law.
UnitedHealth Group is a drug-free workplace. Candidates are required to pass a drug test before beginning employment.
Job Keywords: CMA, medical assistant, RN, registered nurse, LPN, licensed practical nurse, process improvement, healthcare consulting, clinical operations, OSHA, Indianapolis, Indiana, Columbus, Ohio
UnitedHealth Group