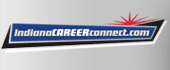 Job Information
Gallagher

Senior Client Wellbeing & Engagement Consultant

in

Carmel

,

Indiana
Gallagher is a global leader in insurance, risk management and consulting services. We help businesses grow, communities thrive and people prosper. We live a culture defined by The Gallagher Way, our set of shared values and guiding tenets. A culture driven by our people, over 30,000 strong, serving our clients with customized solutions that will protect them and fuel their futures.
Position Summary:
Primarily focused on providing strategic guidance on topics related to wellbeing and engagement. Supports the sales process and plays an active role on the sales team as well as provides innovation and thought leadership in the wellbeing space.
Key responsibilities include:
Design of wellbeing strategies.

Creation and preparation of strategic direction for internal and external use.

Participation in face to face client meetings/calls/prospect capabilities presentations.

Creation of innovative client solutions, and marketing for best solutions to meet client wellbeing and engagement needs.

Possess the ability to connect the dots to other practice areas where we might provide value to our client, i.e. communications, actuarial, or retirement.

Participates as a key contributor to the Global Practice; designing key deliverables shared with the rest of the practice.
Essential Duties:
Managing costs, assisting branches with claims data analysis and proving recommendations.

Producing accurate, high impact wellness reporting.

Develops solutions based on subject expertise and occasionally represents the department or function at a broader level.

Interprets internal or external business issues and recommends solutions/best practices.

May provide guidance to lower level staff, but has no formal supervisory responsibility.

Have the ability to connect the dots to other practice areas where we might provide value to our client, i.e. communications, actuarial, or retirement.
Required:
Bachelor's degree; 6 years experience in Health/Wellness field.

Experience working with employee Benefits, Wellness Vendors, and Health Insurance Carriers.

Willingness/ability to travel domestically.

Experience working with Employee Benefits, Communication, Engagement and Wellbeing Vendors, and Health Insurance Carriers.

Must be able to travel (up to 40% travel).
Preferred:
Education in health related field (Exercise science, exercise physiology, kinesiology, public health, health promotion, etc.) preferred.

Experience working with employee benefits, wellness vendors, and insurance carriers desirable.

Contains deep knowledge of national and local wellness vendor market and insurance carrier wellness programs, in addition to legislation and regulations pertinent to wellness programs.

Strong organizational and project administration skills.
Work Traits:
Interfaces effectively with management.

Demonstrates strong communication, both oral and written, and presentation skills.

Prioritizes tasks so that deadlines are met and schedules are maintained.

Builds and maintains favorable relationships with clients, vendors, and office staff.

Comfortable working in an autonomous environment with minimal supervision.

Relates effectively and work respectfully with diverse work groups.
U.S. Eligibility Requirements:
Interested candidates must submit an application and resume/CV online to be considered

Must be 18 years of age or older

Must be willing to submit to a background investigation; any offer of employment is conditioned upon the successful completion of a background investigation

Must have unrestricted work authorization to work in the United States. For U.S. employment opportunities, Gallagher hires U.S. citizens, permanent residents, asylees, refugees, and temporary residents. Temporary residence does not include those with non-immigrant work authorization (F, J, H or L visas), such as students in practical training status. Exceptions to these requirements will be determined based on shortage of qualified candidates with a particular skill. Gallagher will require proof of work authorization

Must be willing to execute Gallagher's Employee Agreement or Confidentiality and Non-Disclosure Agreement, which require, among other things, post-employment obligations relating to non-solicitation, confidentiality and non-disclosure
Gallagher offers competitive salaries and benefits, including: medical/dental/vision plans, life and accident insurance, 401(K), employee stock purchase plan, educational expense reimbursement, employee assistance program, flexible work hours (availability varies by office and job function) training programs, matching gift program, and more.
Gallagher believes that all persons are entitled to equal employment opportunity and does not discriminate against nor favor any applicant because of race, sex, color, disability, national origin, religion, creed, age, marital status, citizenship, veteran status, gender, gender identity / expression, actual or perceived sexual orientation, or any other protected characteristic.​ Equal employment opportunity will be extended in all aspects of the employer-employee relationship, including, but not limited to, recruitment, hiring, training, promotion, transfer, demotion, compensation, benefits, layoff, and termination. In addition, Gallagher will make reasonable accommodations to known physical or mental limitations of an otherwise qualified applicant with a disability, unless the accommodation would impose an undue hardship on the operation of our business.
#LI-JA1
Job: Client Consulting & Support
Organization: GBS - Great Lakes Region
Title: Senior Client Wellbeing & Engagement Consultant
Location: Indiana-Carmel
Requisition ID: 67973
Gallagher