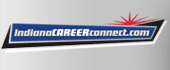 Job Information
CNO Financial Group

Sr. IT Security Engineer

in

Carmel

,

Indiana
The Sr. IT Security Engineer will serve as the lead security expert and communicate information security-related concepts to technical and non-technical team members. The Sr. IT Security Engineer will also lead the design and implementation of security tools and technologies for the company. This role monitors and controls performance and status of all security systems. The role is constantly looking for ways to optimize system resources to enhance the effectiveness and security of the environment. 2
Key Job Responsibilities and Accountabilities:
Planning, designing, implementing, and maintaining identity and privileged identity security-related technologies.

Participates in projects as required; analyze, design, develop, and implement security solutions which protect the information assets while enabling business functionality.

Utilizes software and hardware tools, identifies and diagnoses problems affecting information security tools and systems providing 2nd and 3rd tier operational support.

Provides information security expertise and consulting to internal IT, business system owners, and other stakeholders.

Performs product and solution life cycle management ensuring capacity, integrity and availability of all security systems.

Aligns technologies to support overall strategy and information security framework.

Ensures new and existing products conform to information security policies, standards, and best practices.

Conducts research on emerging technologies in support of enterprise operations.

Reviews new and existing system designs for compliance with security standards and best practices.
Skills, Knowledge and Abilities:
Strong background in systems administration

Understanding of security concepts, practices, and procedures

Understanding of information security technologies (SAML, Web Application Firewalls, Certificate Management, DLP, Azure, Active Directory, Big IP F5)
Education and Experience:
Bachelor's degree in a related discipline, or equivalent

Minimum of five years of related work experience

Applicable certifications preferred.

Experience working in highly regulated organizations
CNO Financial Group is a holding company that provides health and life insurance, as well as retirement solutions, to middle-income Americans through its family of established insurance brands: Bankers Life, Colonial Penn and Washington National. Our customers work hard to save for the future, and we help protect their health, income and retirement needs with 3.2 million policies and more than $35 billion in total assets. Our 3,400 associates, 5,000 exclusive agents and 4,000 independent partner agents guide individuals, families and businesses through a lifetime of financial decisions.
We are financially strong and well positioned for continued growth, and we are grounded in our core values of Diversity, Equity & Inclusion (DE&I); Integrity, Customer Focus, Excellence, and Teamwork.
At CNO Financial Group, we're always looking forward—to the security and stability we help create for our insurance brands' customers, and the growth we create within our own company. We're looking for ambitious people who want to do more. We'll provide you with opportunities to grow your skills through challenging professional experiences.
If you're looking for a culture that encourages development, helps you reach your potential, and rewards you for your contribution, then CNO Financial Group is right for you. For more information, visit CNOinc.com.