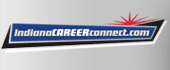 Job Information
CNO Financial Group

Sr. Marketing Reporting Analyst

in

Carmel

,

Indiana
What you will do in this role:
Under minimal supervision, Marketing Reporting Sr. Analyst is a key part of the CNO Marketing Team and will provide value-added business insights and intelligence, significant contributions to projects and business performance, lead management, goal setting strategy and execution, and provide partnership and collaboration to CNO shared service partners. This role will use its professional competencies and business knowledge to act as a resource to the Marketing leadership team to deliver insights, provide recommendations and develop action plans that drive improvements in overall marketing performance. This includes supporting initiatives around performance reporting, analytical deep dives, and planning/forecasting. You should be able drive insights from data to optimize lead programs as well as offer recommendations and implement adjustments based on the outcomes of research and analysis.
Key Job Responsibilities:
Design program measurement. Execute high-value marketing reports and communicate marketing campaign results. Produce specialized reporting packages, dashboards and scorecards for businesses. Monitor key performance metrics, understanding root causes of changes. Working in a consultative role to provide "value-added" insights in the form of analysis, interpretation, and deep dives to provide data-driven recommendations based on campaign reporting and outcomes. Proactively provide analytical guidance to key stakeholders, based on deep understanding of the businesses, to understand and enhance marketing ROI. Participate in special projects as required, with responsibilities including data gathering, bespoke analysis, and the presentation of results and recommendations to internal partners. Validate the quality and integrity of the data included in all reporting. Maintain expert knowledge of all main data sources for the data used within the business unit and ability to effectively utilize these data sources for reporting purposes. Ideally have or acquire knowledge of broader enterprise reporting platforms and data sources and ability to integrate data across the enterprise . Collaborate and partner with CNO shared service partners to improve business results.
Skills, Knowledge and Abilities:
Strong analytical and problem-solving skills, with an ability to distill a large amount of data into actionable insights. Strong ability to execute on multiple objectives simultaneously without sacrificing timing or quality. Ability to proactively lead complex, multi-functional data analysis to generate data-driven, value-added recommendations. Strong ability to excel with new, complex, and evolving tasks in a fast-paced environment. Solid ability to make critical decisions based on sound analysis and past experiences while understanding risks, opportunities, and managing the broader implications of those decisions. Excellent communication and presentation skills, capable of delivering a message appropriately for a given audience including experience presenting recommendations to senior management. Advanced Excel & PowerPoint skills with a keen eye for detail. Strong campaign experience. (i.e. How to design, custom control; Measure success of a campaign). Pro-active approach and initiative. Ability to synthesize multiple data sources to develop insights and recommendations. Strong knowledge of: Databases & data structures required. Solid ability to utilize large amounts of data to drive decisions, and a strong ability to effectively partner with the business to increase revenue
What you need to bring:
Education and Experience:
BA/BS Required; Marketing related field preferred. Bachelor's degree, in a related discipline, or equivalent. Typically, a minimum of six years of related work experience in a Direct Marketing, Consulting, Analytics, or Agency-side role in financial services/telecom or other high-volume direct marketing industries. Experience with lead management, goal setting, and performance calculation. Prior experience in financial services industry is a plus; Familiar with direct marketing principles preferred.
Experience with statistical analysis and visualization (Tableau) tools strongly preferred ,(e.g., SPSS, SAS, SQL, R, etc...).