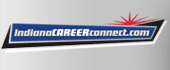 Job Information
Fiat Chrysler Automobile

Application Architect

in

Chennai

,

Indiana

India
Application Architect
Job ID:11429654
Career Area:Information Technology
Job Category:Information and Communication Technology
Location:Chennai,Tamil Nadu
,IN
Date Posted:September 15, 2020
Brand:FCA Group
Apply (mailto:careers.fca@fcagroup.com)
Share this job
Share on Facebook (http://www.facebook.com/sharer.php?u=https%3A%2F%2Fcareers.fcagroup.com%2Fjob%2F11429654%2F&t=Application%20Architect%20Information%20Technology%20FCA)

Share on Twitter (https://twitter.com/share?text=Application%20Architect%20Information%20Technology%20FCA&url=https%3A%2F%2Fcareers.fcagroup.com%2F%3Fp%3D78%26job_id%3D11429654)

Share on Linkedin (http://linkedin.com/shareArticle?mini=true&title=Application%20Architect%20Information%20Technology%20FCA&url=https%3A%2F%2Fcareers.fcagroup.com%2Fjob%2F11429654%2F)

Share by Mail (mailto:?subject=Application%20Architect%20Information%20Technology%20FCA&body=https%3A%2F%2Fcareers.fcagroup.com%2Fjob%2F11429654%2F)
Job Overview
Qualifications
Chances are you already know Fiat Chrysler Automobiles (FCA). That's because we have a long history with some of the world's most famous brands such as Jeep, Fiat and Abarth. FCA India has operations in Pune, Mumbai and Chennai – including joint-venture manufacturing facilities with TATA Motors – where we integrate the intelligent and innovative technologies that customers want most.
This Candidate will be responsible for, but not limited to:
Define and implement application architecture for business processes and functions.

Develop software solutions and strategy to meet the architectural goals and needs of business

Coordinate with programmers and software development team to design and implement an architectural system

Design the interface between multiple applications, databases, and middleware systems

Provide technical support and training the team to ensure high level of business performance

Carry out assessments to identify operational limitations and gaps in functional coverage

Upgrade architectural systems and software life cycle to ensure improved processes

Proactively recommending for technical resources and action plans necessary for implementing designed architectural system

Monitor the performance of architectural systems to ensure fluid interaction between components

Conduct tests to ensure an application conforms to fundamental application standards and meets the requirements of the end user

Ensure proper documentation of software design and developing processes in order to produce appropriate procedures for application use

Modernize and design applications according to current and future technologies to improve overall system performance

Reduce/Retire Legacy Technical Debt

Consult with teams as needed on initiatives and provide tactical direction as well as provide architecture considerations on legacy solutions
Essential:
5+ years of relevant technical experience

Good understanding of technical related activities

Excellent communication (written and oral) and interpersonal skills.

Self-motivated. Works well independently and in a team setting under time constraints.

Quality focus. Ability to work analytically in a problem-solving environment.

Business acumen with a customer service focus.

Extensive experience and knowledge of programming, software development and architectural solutions is must.

Experience working in an Agile and Devops environment preferred

Strong analytical and problem-solving skills. Ability to quickly understand how various elements relate to one another, having an end to end perspective of decisions and anticipating issues/roadblocks

Ability to lead, influence and modify behaviors on a team comprised of IT and Business partners in support of application strategy

Ability to work independently or as a part of a team

Familiarity with and ability to document the use cases, business purposes and quality of the data

When presented with an issue, the ability to logically break down the problem and step through to root cause identification and subsequent resolution

Ability to analyze, understand and ultimately design solution in the most efficient and effective manner when presented with requirements/tasks

Must have an excellent communication skills

Experience in managing enterprise applications

Practical experience with Cloud architecture

Understanding of web and related technologies: HTML, XML, Javascript, HTML5, React/Angular, ASP/ASP.Net, C#, Java, Python, Node js, SQL and No SQL Database

Solid experience of designing end-to-end architecture and design of applications using one or more platforms for large-scale high-throughput solutions

Experience with Containerized Technologies like Docker, Kubernetes, etc.

Experience working with cloud/on-prem and hybrid cloud solutions
The direction and speed at which FCA is pursuing the future will create attractive opportunities for decades to come. Particularly as we put great emphasis on the cultivation of talent with training strategies that support key business objectives. FCA India will never stand still and neither will you.
Our benefits reflects the FCA commitment to helping you reach your personal and professional goals. In addition to an environment that promotes career development, we offer benefits for a healthy lifestyle and a rewarding future, designed to take care of you and your family, in various stages of life.
As a global company, our employee packages will vary by country, customary norms and the legal entity into which you are hired.