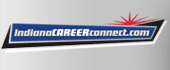 Job Information
Grenzebach Glier and Associates

Project Associate - Professional Services/Philanthropy

in

Chicago

,

Illinois
About GG+A -- Our mission is advancing yours
GG+A has built a high-performance culture across all products and services. It is client-centric and committed to responding swiftly to client needs and requirements. It is a challenging environment that seeks intelligent, energetic, self-motivated individuals who are achievement-oriented and have high integrity. The firm's strategy is to continue to grow, serving a widening global constituency of nonprofits, especially in the sectors of higher education, academic healthcare, independent schools, arts and culture, and selected institutions in human services, and national and global charities.
The primary mission of GG+A is to assist its clients in the substantial improvement and acceleration of their fundraising programs. It seeks to align those programs with the institution's core mission and ensure their sustainability.
Summary
The Project Associate provides support to an assigned group of Consultants and Project Managers on client projects. Responsibilities include, but are not limited to: coordinate activities and project workflow and deliverables throughout the life of multiple client projects, communicate with and coordinate activities of multiple project teams, background client research or topical research related to institutional cohorts or the independent sector, edit, format and arrange logistics, data entry, compile project data, comparative data analytics, drafting of client presentations and reports, occasional benchmarking, and other duties as required.
Key Responsibilities
To perform this job successfully, an individual must be able to perform each essential duty satisfactorily. The requirements listed below are representative of the knowledge, skill and/or ability required. Reasonable accommodations may be made to enable individuals with disabilities to perform the essential functions. Other duties may be assigned.
Provide administrative support to assigned consultants to include client schedules/ itineraries; phone messages, mail, faxes; printing, binding, collating, and shipping client reports and other materials; and scheduling appointments and/or conference calls as may be appropriate

In collaboration with consultants or other Consulting Resources staff, produce documents (letters, memos, reports, presentations, timelines, graphs, organizational charts, other spreadsheet data tables/graphs, and other written materials) using Microsoft Office and other software products

Assist project teams in developing final reports and presentations assuring the firm's quality standards

Collect appropriate Council for Aid to Education (CAE) or Association of American Medical Colleges (AAMC) or other 'benchmark' variables as directed by consultant, or Project Manager as may be needed for client projects

This includes accessing CAE Web site or AAMC data sources and configuring standard data for appropriate calculations, tables, charts, and graphs

Routinely collaborate and communicate with team members to discuss items such as: project deadlines and the status of tasks to ensure that work is prioritized appropriately

Provide support on study projects including:

Preparation of interview packet materials – appointment itineraries and directions/maps are provided and reviewed against consultant travel itineraries, background profile information, interview collateral materials, questionnaire cover sheets are filled in, and so on

Data entry of interviewee responses, compilation of comments, and development of hand lists and data response tables

Prepare and maintain timelines, organizational charts, and project spreadsheets

Demonstrate growth and ability to manage/coordinate smaller projects

Manage time to ensure availability to meet project team's expectations for work assignments

Routinely discuss project deadlines with other GG+A colleagues as part of the project team and ensure that work is prioritized appropriately

Demonstrate growth to take proactive role in team-project assignment to ensure deliverables are prepared and submitted within determined timeframe

Include work colleagues in best practice advances

Team with Consulting Resources leadership to ensure deliverables follow GG+A style, format, and best practices' standards

Share knowledge in technical skill areas with work colleagues that makes positive change and measurable difference to GG+A and client projects

Maintain helpful, positive attitude; contribute to an efficient, collegial working environment

Education and Experience

Bachelor's degree required

Experience working or volunteering with nonprofit, or fundraising would be a bonus

Demonstrated proficiency using Microsoft Outlook, Word, Excel, and PowerPoint required

Experience with Visio, project management technology, and customer relationship management databases is a plus

Overachiever, flexible, ability to switch priorities, speed and accuracy, desire to produce outstanding work, results oriented, self-starter, team player, and a can-do attitude

GG+A has a strong work culture, evidenced by the deep commitment and extraordinary work ethic of its staff

Communication and Relationship Skills

Demonstrate the mission, vision, values, and culture principles of GG+A

Ability to establish, cultivate and nurture high value relationships across the organization, and with clients

Demonstrate motivated initiative with a "can-do" approach for results-oriented outcomes

Demonstrated pride in teamwork and outcomes

Demonstrate growth in professional interpersonal skills

Ability to grow providing highly valued client-service for both internal and external clients, with focus on continual improvement

Ability to read and comprehend instructions given from both written and oral sources

Ability to effectively present information to colleagues and project stakeholders

Demonstrate developing clear and concise written and verbal communication

Ability to read, write, speak and comprehend English fluently

Math

Ability to understand mathematical relationships and formulas

Ability to track budgets

Reasoning Ability

Ability and interest to learn under guidance of leadership

Ability to work independently and know when to seek guidance from leadership

Ability to work under pressure to meet deadlines.

Ability to work under pressure to meet exacting deadlines

Demonstrated ability to use diplomacy and tact in all communication, written and verbal

Ability to identify problems and determine the best course of action for their resolution, including knowing when to communicate and engage others

Ability to think analytically and proactively solve problems

Ability to prioritize and juggle multiple projects demonstrating structured organization and astute attention to detail

Demonstrates sound discretion, professional judgement, and business ethics in decision making

GG+A is proud to be an Equal Opportunity Employer, committed to creating a diverse and inclusive workforce. We consider all qualified applicants without regard to race, religion, color, sex, national origin, age, sexual orientation, gender identity, disability, veteran status or other legally protected classifications.
Powered by JazzHR