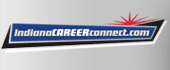 Job Information
Columbus Regional Hospital

Communication Specialist

in

Columbus

,

Indiana
What you need to know about this position:
Located in a secure Technical Center located off site from the hospital campus with a state-of-the-art data center located within the building.

Communication Specialist requires rapid multi-tasking to be successful. Answer extremely high volume of calls received into CRH, and direct them accordingly.

Communication Specialist coordinates on-call schedules and performs answering services for all providers and internal workforce who are on-call.

Communication Specialist performs Security Dispatch functions including answering calls coming to Protective Services, Security Dispatch, and Internal Emergencies.

Communication Specialist positions have a base rate of $13.37 per hour and is commensurate with experience.

The position is a PRN position with no required hours per week. It is not benefit eligible but comes with a premium for hours worked. You are required to be training to work all shifts.

What is required for this position:

High school diploma or general education degree (GED)

Three to six months related experience and/or training; or equivalent combination of education and experience.