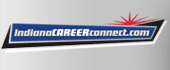 Job Information
Cummins Inc.

Cross-Functional Engineering Associate - Hourly Columbus, Indiana

in

Columbus

,

Indiana
Cross-Functional Engineering Associate - Hourly Columbus, Indiana
Description
No, this isn't one of those ordinary jobs.
Cummins is a team of dependable, innovative thinkers, who are empowered to generate and deliver solutions for customers, community and environment. Our employees develop their careers through the challenges only a diverse, global innovator can promise. This is a collaborative culture where thinking beyond your desk is more than part of the job. It is the job.
This is what we call Working Right.
This cross functional engineering associate position will support engineering development work to launch an electric powertrain to commercial vehicle markets. This role will support electric vehicle development for both on-highway and off-highway programs. The ideal candidate will have prior experience supporting vehicle power train retrofit, electrical systems troubleshooting and repair, and vehicle test trips. This role is will primarily provide on demand support to vehicle stand up and troubleshooting activities at the electric vehicle integration center.
Supports and troubleshoots hardware and software test operations/measurement in multiple locations.
Supports and troubleshoots engineering test operations/measurement in multiple locations.Manages schedules and organizes tests and issues; facilitates the prioritization process for testing.Works with engineers to develop measurement techniques; designs more effective measurement methods and data acquisition processes and equipment;develops and executes measurement plans; leads the troubleshooting process; verifies proposed solutions; designs and procures fixtures for special tests;creates software needed for special applications; documents hardware test measurements and test summaries.Provides support to resolve test issues; leads the test/measurement and issue resolution process; may lead the development and execution ofcustomer/supplier agreements with engineers.Performs data analysis and documents in Technical Reports; presents test findings.Provides technical support for customers worldwide.Understands and applies appropriate Company and department rules and guidelines to work and to systems; participates in the maintenance of qualityprocedures.Develops and conducts training programs; provides counseling, mentoring, and coaching.Serves as company representatives in various capacities to customers, suppliers, and outside agencies.Interacts effectively with all levels of employees throughout the company.Exercises independent decision-making and initiative in determining what needs to be done and planning and implementing the needed activities; performsproblem solving, creative technical and analytical work, budget management, and hands-on applications; coordinates programs including planning, scheduling,ordering, and tracking.Demonstrates adaptability and responsiveness to changing work needs and willingness to undertake new tasks as they become evident; initiates, develops,leads, and participates in improvement projects.Knows and complies with all safety policies and procedures.Demonstrates confidentiality as required.Shares work with exempt and other OCU employees as required.Manages own work and maintain a flexible schedule in order to meet the demands of priority work; participates in self- and team-audits and associatedcorrective action; plans and engages in continuous learning in order to be prepared for changing work demands.Travels as required by the position.Performs other miscellaneous duties, as required, to get the job done.
Compensation and Benefits:
Benefits: Additional benefits vary between locations and include options such as our 401(k) Retirement Savings Plan, Cash Balance Pension Plan, Medical/Dental/Life Insurance, Health Savings Account, Domestic Partners Coverage and a full complement of personal and professional benefits.
Cummins and E-verify:
At Cummins, we are dedicated to diversity in the workplace and our policy is to provide equal employment opportunities to all qualified persons without regard to race, age, color, sex, religion, national origin, disability, veteran status, sexual orientation, gender identity and/or expression or other status protected by law.
Equal Opportunity Employer: Minorities/Females/Veterans/Disabilities
Cummins uses E-Verify to confirm the employment eligibility of all newly hired employees. To
Qualifications
High school diploma, GED or equivalent required with Department of Labor Certification OR Associates degree from an accredited program in a related field and at least two years of relevant experience OR Bachelors degree in a related field.Must pass all related testing.
Department of Labor Certification OR Four year experience/education requirement accomplished through either Bachelors degree in related field OR Associates degree in related field and at least two years of relevant experience.
Job ENGINEERING
Primary Location United States-Indiana-Columbus-US, IN, Columbus, 983 S Marr Rd
Job Type Experienced - Exempt / Office
Recruitment Job Type Office
Job Posting Apr 15, 2019, 6:42:17 AM
Unposting Date Ongoing
Req ID: 190001LR
Cummins Inc.