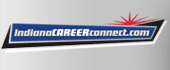 Job Information
American NTN Bearing Mfg. Corp.

Customer Quality Engineer (NTN Driveshaft/Columbus IN)

in

Columbus

,

Indiana
Description
NTN Driveshaft Inc, a world leader in constant velocity technology for the automotive industry, is currently seeking a qualified Customer Quality Engineer for our Columbus Indiana operation. NTN currently has 1800 employees working in our Columbus operation and customer demand for our product is growing rapidly. NTN Driveshaft manufactures Constant Velocity Joints (CVJs) for all of the major automotive companies. These customers include Honda, Ford, Toyota, GM, Chrysler and most other automotive OEMs.
The successful candidates will possess the following skills and experience:
QUALITY ASSURANCE ENGINEER
Investigate day to day Quality Issues within the CVJ plant / Hands-on involvement with Production and QA Tech. group.
Lead Immediate Quality Response (IQRs) upon receipt of any internal problem.
Perform investigation of product or process with detailed reports and results (Problem Solver Worksheet, CARs, Investigation Reports / Excel or Word based ).
Investigation includes researching / pulling any past production records, setup sheets, inspection data, etc.
Coordinate containment of suspect product as needed – Containment data required.
Assist sorting product from time to time.
Perform Root Cause Analysis – Problem Solver Worksheet (PSW).
Lead / Facilitate Problem Solving Teams & Countermeasure meetings.
Lead / Facilitate Quality Improvement Teams (scrap reduction, etc.) within assigned Production areas.
Review and monitor performance of CVJ plant quality targets (Scrap, Hold, complaints, etc).
Coordinate APQP activities within the CVJ area as needed.
Update Quality documents as required (Control Plans, PFMEAs, Process Flows).
Write detailed work instructions / standard operating procedures / inspection standards.
Review Process Alterations, Special Acceptances.
Create / Issues Quality Notices, Special Handling Tags, as needed.
Train employees, as required, on any Quality related documents, procedures, etc.
Must be able to travel to Customers as required.
Interact with all internal departments, (production, engineering, quality), as well as suppliers and customers.
Ability to read and understand basic gaging (calipers, micrometers, dial gages).
Bachelor degree in Engineering or an Engineering related field is preferred
Minimum 2 years experience in Quality Area.
Good communications skills, both oral and written.
Self-motivated to improve Quality – quick to react – team player to support and help get action items completed in a timely manner.
NTN Driveshaft offers competitive wages and a full range of comprehensive benefits that far exceed the industry standard. These include medical, dental, vision, as well as matching 401(k), paid vacation, tuition reimbursement and on-site clinic. NTN Driveshaft is an equal opportunity employer that strongly supports diversity in the work place.
Qualified applicants should apply online at:
www.ntnamericas.com
Under the Job Posting: "Customer Quality Engineer (NTN Driveshaft / Columbus Indiana)
Job: Quality
Primary Location: Indiana-Columbus-8251 International Drive
Organization: Operations
Job Posting: Oct 7, 2020, 3:38:03 PM
Req ID: 825194