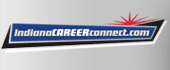 Job Information
Cummins Inc.

Engineering IT Leader, Cummins Electronics and Fuel Systems

in

Columbus

,

Indiana
Engineering IT Leader, Cummins Electronics and Fuel Systems
Description
We are looking for a talented Engineering IT Leader to join our Cummins Electronics and Fuel Systems in Columbus, IN
In this role, you will make an impact in the following ways:
Manages a group of intermediate level IT employees

Participate as a key member of an IT Management Team

Responsible for financial management including Annual Operating Plan, budget management, and forecasting

Responsible for People Management including work plan development, performance management, and people development

Responsible for team building and development including organization structure, recruiting, global team management

Compile and present Management Reports on team performance including metrics, deliverable status, etc.

Communicate status to senior management

Accountable for Six Sigma training, usage and goal attainment for the team

Ensure team adherence to all IT processes, policies, and procedures including IT Security

Responsible of IT Controls compliance for the team

Engagement with customers in their respective function or business area

Governance/Leadership for all program/projects executed or supported by their teams
Qualifications
To be successful in this role you will need the following:
Financial acumen - Interpreting and applying understanding of key financial indicators to make better business decisions.
Decision quality - Making good and timely decisions that keep the organization moving forward.
Directs work - Providing direction, delegating, and removing obstacles to get work done.
Plans and aligns - Planning and prioritizing work to meet commitments aligned with organizational goals.
Optimizes work processes - Knowing the most effective and efficient processes to get things done, with a focus on continuous improvement.
Drives results - Consistently achieving results, even under tough circumstances.
Develops talent - Developing people to meet both their career goals and the organization's goals.
Builds effective teams - Building strong-identity teams that apply their diverse skills and perspectives to achieve common goals.
Communicates effectively - Developing and delivering multi-mode communications that convey a clear understanding of the unique needs of different audiences.
Demonstrates self-awareness - Using a combination of feedback and reflection to gain productive insight into personal strengths and weaknesses.
Release Planning - Plans and manages the release of capabilities, features or products using inputs from the prioritized roadmap, planning, available resources and skills to communicate expected availability and releases of capability.
Project Resource Management - Develops resource (expense and headcount) plans using recommended project management tools and processes to manage resources effectively.
Education, Licenses, Certifications
College, university, or equivalent degree in Information Technology, Business or a related subject required.
This position may require licensing for compliance with export controls or sanctions regulations.
Experience
Significant level of relevant work experience, including supervisory experience, required. Broad business knowledge required.
Strong Leadership Skills

Strong Customer Oriented & Effective Communicator

Analytical skills, Project Management experience, IT Operations

Technical Savvy Knowledge of engineering tools (i.e. CAD, PLM, ALD, FNO, Calterm, Insite etc)

Ability to effectively work directly with Cummins Electronics & Fuel Systems Engineering Leadership Team

Knowledge of Engineering Design and Release Process Design tool automation development,

Preferable / Plus to have experience in Cummins Engineering Tools Knowledge, OS (Solaris/Linux), CORE II, Auto-SAR-CSAR, Programming & DB Concepts
Job SYSTEMS/INFORMATION TECHNOLOGY
Primary Location United States-Indiana-Columbus-US, IN, Columbus, Fuel Systems Business
Job Type Experienced - Exempt / Office
Recruitment Job Type Exempt - Experienced
Job Posting Nov 11, 2020, 9:01:08 PM
Unposting Date Ongoing
Req ID: 200002YG
Cummins Inc.