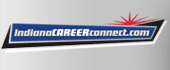 Job Information
Flambeau, Inc

Injection Molding-Process tech

in

Columbus

,

Indiana
Job Description
Set up and operation of all injection molding presses and all related equipment to produce a quality product. Diagnose problems of the process and secondary equipment along with some electrical troubleshooting. Set large molds and track water circuits.
Required Skills
Perform all assigned duties in a safe manner to assure maximum
protection to self and fellow employees.
Detect safety hazards and eliminate or correct unsafe working
conditions. Report unsafe conditions immediately to shift supervisor.
Responsible for change over and set up of all injection molding
machines and secondary equipment to make a high quality part that
meets the customer specifications and guidelines of Flambeau Products
specifications.
Responsible for troubleshooting the process, including machines and all
related equipment, with the assistance from maintenance personnel if needed.
Responsible for the correct and safe setup of rivet machines, hot stamps
and all other secondary equipment.
Maintain constant surveillance of quality. Must be familiar with individual
product specifications as stated on the bill and router and Q.C. specifications
and take immediate action to correct deviations from specifications.
Maintain highest housekeeping standards at all times.
Work closely with all shift supervisors and plant personnel to bring about
continuous improvements.
Inform shift supervisor of problems encountered, changes to operating
conditions and request assistance when needed
10.Perform other duties as assigned by the shift supervisor or process engineer.
Perform overtime duties as assigned by the shift supervisor or process
engineer.
Required Experience
1.Taking instructions and attending to the work assignment instructions
of the supervisor and process engineer.
Ability to apply common sense understanding to carry out instructions
furnished in written or oral form.
5-7 year of intermediate Injection molding processing skills.
Ability to be forklift certified.
Ability to make independent judgments when the supervisor and the
process engineer is absence.
Ability to add, subtract, multiply and divide.
Good written and oral communication skills.

Ability to work independently, as well as with others.

High School Education and/or GED preferred; or equivalent (or relevant) combination of experience, training, and education
Tracking Code: 217452-942
Job Location: Columbus, Indiana, United States
Position Type: Full-Time/Regular