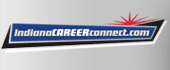 Job Information
Cummins Inc.

Product Owner - Electronic Service Tools

in

Columbus

,

Indiana
Product Owner - Electronic Service Tools
Description
Cummins is a place big enough to coach and develop a global workforce and create the world's leading clean, engine technology. We're also small enough for you to find your fit and personal passion with a team of dependable, innovative thinkers who are developing their careers within a diverse, inclusive, empowering environment.
Cummins Business Services delivers reliable, durable, high performing products to our global partners.
Working in an innovative space, you'll develop high tech solutions that will fuel your advanced career skill set and empower you to own your career. Our integrated businesses demand the talents and creativity of individuals with a wide range of skills and experience.
This is an exciting opportunity in Columbus, Indiana for an Electronic Service Tools Product Owner.
Your impact will happen in these and other ways:
Manages, develops, and implements project(s) of varying complexity and size in assigned functional area. Partners with business stakeholders to ensure a successful project completion.
Leads multiple projects from inception to completion; facilitates project planning sessions with internal stakeholders to determine the scope and objectives of each project; works with business stakeholders to establish project performance goals; designs project plan, develops timeline, identifies project milestones, and tracks performance against performance goals and timeline.
Identifies, tracks, and works with others to resolve project issues.
Monitors and communicates project status to project team.
Plans and monitors project budget, conducts research and analysis; provides input into the design and development of project plans and timelines.
Manages project risk; uses quality tools to identify areas of risk; works with others on the team and outside the team to identify alternatives or solutions.
Documents and shares team learnings with other teams; draws on other project team experiences to enhance the success of the project.
Maintains project notes, databases, and other records; monitors measures and communicates with Project Sponsor and other stakeholders on status of specific projects and assignments.
Identifies and assigns appropriate resources to accomplish various project tasks; guides and coaches team members through various stages of the project; provides developmental feedback to team members.
Qualifications
Skills
Schedule Management - Manages the project schedule using the recommended project management tools and processes to drive completion within the agreed timeline.
Scope Management - Manages a list of project deliverables (scope) using the recommended project management tools and processes to ensure that the project includes all the work required and only the work required to complete the project successfully.
Project Resource Management - Develops resource (expense and headcount) plans using recommended project management tools and processes to manage resources effectively.
Project Issue and Risk Management - Manages the process to identify, assess and prioritize issues and risks using recommended tools and processes to minimize, monitor, and control the probability and/or impact of negative events or to maximize the realization of positive events.
Business insight - Applying knowledge of business and the marketplace to advance the organization's goals.
Customer focus - Building strong customer relationships and delivering customer-centric solutions.
Financial acumen - Interpreting and applying understanding of key financial indicators to make better business decisions.
Manages complexity - Making sense of complex, high quantity, and sometimes contradictory information to effectively solve problems.
Plans and aligns - Planning and prioritizing work to meet commitments aligned with organizational goals.
Manages conflict - Handling conflict situations effectively, with a minimum of noise.
Communicates effectively - Developing and delivering multi-mode communications that convey a clear understanding of the unique needs of different audiences.
Education, Licenses, Certifications
College, university, or equivalent degree required.
This position may require licensing for compliance with export controls or sanctions regulations.
Experience
3-5 years experienceas a Product Owner and business leader for service tool products.
Lead cross-functional team effort for gathering and analyzing business requirements for a new solution
Software tool development experience is preferred.
Ability to document business requirements and user stories.
Transform business requirements (user stories) into technical Requirements while recommending improvements to the system
Document system test cases and execute them.
Work with other Project Managers and project team members to develop roadmap and release plans, prioritize new contents, and deliver products on schedule.
At Cummins, we are an equal opportunity and affirmative action employer dedicated to diversity in the workplace. Our policy is to provide equal employment opportunities to all qualified persons without regard to race, gender, color, disability, national origin, age, religion, union affiliation, sexual orientation, veteran status, citizenship, gender identity and/or expression, or other status protected by law. Cummins validates right to work using E-Verify.
Cummins will provide the Social Security Administration (SSA) and, if necessary, the Department of Homeland Security (DHS), with information from each new employee's Form I-9 to confirm work authorization.
To learn more about E-Verify, including your rights and responsibilities, please visit www.dhs.gov/E-Verify .
Ready to think beyond your desk? Apply for this opportunity and start your career with Cummins today.
Not ready to apply but want to learn more? Join our Talent Community to get the inside track on great jobs and confidentially connect to our recruiting team:
https://www.cumminstalentcommunity.com/profile/join/
Job SERVICE
Primary Location United States-Indiana-Columbus-US, IN, Columbus, General Office Building
Job Type Experienced - Exempt / Office
Recruitment Job Type Exempt - Experienced
Job Posting Nov 11, 2020, 6:55:17 PM
Unposting Date Ongoing
Req ID: 2000030S
Cummins Inc.