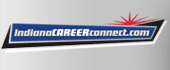 Job Information
Cummins Inc.

Senior Change Coordinator

in

Columbus

,

Indiana
Senior Change Coordinator
Description
Technology. Flexibility. Diversity. At the center of it all are the Digital Accelerator and Advanced Analytics teams at Cummins, working together as a high-energy startup within a Fortune 500 organization. At this Midwestern technology hub, today's sharpest, most curious minds transform what-ifs into realities.
#LifeAtCummins is about POWERING YOUR POTENTIAL .You'll have global opportunities to develop your career and make your community a better place - to break ground professionally and be your best personally.
Your impact will happen in these and other ways:
Partners with business functions to define, determine, analyze, document and communicate the objectives, business requirements and priorities for information systems and solutions; works with application and technical experts on the solution design, implementation, support, maintenance and enhancement of the information systems.

Leads the effort, working with the business, to define and document what constitutes business success for medium to large size initiatives within a single organization.
Elicits, analyzes, and documents functional requirements across the five aspects (process, information, event, socio-political, and location), as appropriate for the large initiative. May either lead or work as part of a team to gather requirements.
Elicits, analyzes, and documents non-functional business requirements
Leads or conducts requirements management activities, as necessary, ensuring that the impact of changes are well understood and approved by the appropriate stakeholders within the organization.
Leads or conducts solution assessment and validation to ensure that functional and technical specifications meet the identified business needs within the organization
Reviews test plans and testing methodology to mitigate risks and participates in testing the solution to ensure the solution meets functional and non-functional requirements within the organization
Conducts problem analysis as needed. Escalates complex issues for additional analysis and resolution as appropriate. Acts as a point of escalation for moderate to difficult problems.

Develops positive relationships with both the business and other functions involved in downstream technical processes

May coach and mentor less experienced business analysts
Qualifications
Experience:
Intermediate level of relevant work experience required. 3-5 years of experience and to include;
A solid understanding of ITIL Change and Change Process

Provide technical expertise, analysis, design and development of IT Solutions for Change Management and Service Delivery.

Accountable for Change Management Workflow Automation

Works with Change Owners and customers to help create metrics and reporting on weekly, monthly, quarterly change operations to increase productivity and facilitate cost savings.

Development of ServiceNow automation, workflows and reporting

Oversee Change Management review and work with Change Management owners to standardize Cummins IT Change Management

Assist, coordinate, monitor, and support general activities related to changes and releases affecting IT services both hardware and software, upgrades and new service launches. Experience operating in mature Change and Release management processes and familiarity with release planning in IT organizations. ITIL experience is preferred.

Ensure all changes are documented correctly and signed off by required personnel

Continual process improvement and providing improvement recommendations to the client service managers and to the management team.

Proficient in the use of ServiceNow as a service desk system.

ITIL Foundation Certification

Experience in Change Management function and processes a strong plus1-2 years' experience in IT Service Management platform development.

ServiceNow highly preferred
Skills:
Strategic mindset - Seeing ahead to future possibilities and translating them into breakthrough strategies.
Business Need Definition - Defines the business outcome that the proposed work will provide using the Business Analysis Toolkit (modeling the five aspects and creating use cases) to justify investment of resources (people, time, finances).
Business Analysis Planning - Identifies the activities needed to conduct business analysis considering the five business aspects, level of detail, and approach for eliciting requirements to plan for resources and techniques to document the business needs and solution characteristics.
Requirements Elicitation - Discovers and documents functional and non-functional requirements using the Business Analysis Toolkit (modeling the five aspects and creating use cases) to effectively communicate the business needs and solution characteristics for solution design.
Requirements Analysis - Evaluates relationships and interdependencies between requirements based upon their complexity and value to the business in order to determine feasibility and prioritization.
Solution Assessment and Validation - Assesses the proposed solution using the requirements traceability through the life cycle of the requirements to determine if they deliver the desired business outcome.
Solution Design - Creates and defines the solution design complete with instrumentation and measurement, using Cummins IT processes, standards and tools, version control, and build and test automation to synthesize diagrams, models and documentation in order to build a solution that meets buildability, business, technical, security, governance and compliance requirements.
Solution Functional Fit Analysis - Composes and decomposes a system into its component parts using procedures, tools and work aides for the purpose of studying how well the component parts were designed, purchased and configured to interact holistically to meet business, technical, security, governance and compliance requirements.
Solution Validation Testing - Validates a configuration item change or solution using the IT Operating Model (ITOM), including the SDLC standards, tools and metrics, to ensure that it works as designed and meets customer requirements.
Project Issue and Risk Management - Manages the process to identify, assess and prioritize issues and risks using recommended tools and processes to minimize, monitor, and control the probability and/or impact of negative events or to maximize the realization of positive events.
Balances stakeholders - Anticipating and balancing the needs of multiple stakeholders.
Communicates effectively - Developing and delivering multi-mode communications that convey a clear understanding of the unique needs of different audiences.
Education, Licenses, Certifications
College, university, or equivalent degree in Information Technology, Business or a related subject required.
This position may require licensing for compliance with export controls or sanctions regulations.
Other Information:
Position is currently a remote position and anticipated to be a remote/on site role in the future.
Compensation and Benefits
Base salary rate commensurate with experience. Additional benefits vary between locations and include options such as our 401(k) Retirement Savings Plan, Cash Balance Pension Plan, Medical/Dental/Life Insurance, Health Savings Account, Domestic Partners Coverage and a full complement of personal and professional benefits.
Cummins and E-verify
At Cummins, we are an equal opportunity and affirmative action employer dedicated to diversity in the workplace. Our policy is to provide equal employment opportunities to all qualified persons without regard to race, gender, color, disability, national origin, age, religion, union affiliation, sexual orientation, veteran status, citizenship, gender identity and/or expression, or other status protected by law. Cummins validates right to work using E-Verify. Cummins will provide the Social Security Administration (SSA) and, if necessary, the Department of Homeland Security (DHS), with information from each new employee's Form I-9 to confirm work authorization.
Ready to think beyond your desk? Apply for this opportunity to start your career with Cummins today.careers.cummins.com
Not ready to apply but want to learn more? Join our Talent Community to get the inside track on great jobs and confidentially connect to our recruiting team: https://www.cumminstalentcommunity.com/profile/join/
Job SYSTEMS/INFORMATION TECHNOLOGY
Primary Location United States-Indiana-Columbus-US, IN, Columbus, Cummins Info Services
Job Type Experienced - Exempt / Office
Recruitment Job Type Exempt - Experienced
Job Posting Aug 6, 2020, 12:22:56 PM
Unposting Date Ongoing
Req ID: 200001CL
Cummins Inc.