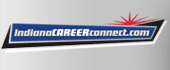 Job Information
Belcan

Turning Engineer

in

Columbus

,

Indiana
Turning Engineer
Job Number: 308724
Category: Manufacturing
Description: A Turning Engineer job in Columbus, IN is currently available through Belcan. In this role you will be responsible for the development and implementation of engineering processes related to CNC production machining (sawing, swaging, green turning, & rolling) operations related to the manufacture of CV axle shafts. You will works closely with all related departments to support company objectives within a team based hands-on environment.
Essential Duties and Responsibilities:
Supports, develops, evaluates, and improves manufacturing methods for machining operations.

Tests and evaluates equipment, instruments and components to eliminate failures and increase productivity and quality.

Analyzes and designs workflow, work force utilization, space requirements, and layout of equipment for maximum efficiency.

Develops and maintains CNC programs associated with the turning manufacturing processes.

Completes any changes to programs to produce quality components that meet drawing limits and customer requirements.

Plans and specifies tooling requirements for production, including jigs and fixtures or special cutting tools.

Ensures that machine processes are running at optimum efficiency with correct speeds and feeds.

Works with tight tolerances, verifying work data during trial production batch runs.

Participates in and/or leads cost reduction activities.

Works closely with members of Manufacturing and Quality to support company targets for cost, quality, and delivery.

Troubleshoots CNC machining set processes on the shop floor and production problems whenever needed.

Demonstrates a good analytical approach to problem solving.

Uses statistical methods to evaluate process performance vs. specification.

Installs and completes initial start-up of equipment.

Creates and maintains process routings, process drawings, CNC programs, and tooling lists.

Interacts with tooling, equipment, and sub-contract vendors to determine appropriate specifications and to arrange for the purchase of equipment, materials, or services.

Estimates production times, staffing requirements, and related costs to provide information, as needed.

Serves as a technical leader in the Engineering team comprised of Engineering Technician(s) and Japanese Support Engineer.
Skills and Experience:
Bachelor"s degree within the engineering field or equivalent combination of education and experience.

3+ years of experience as an engineer in a manufacturing environment preferred.

3+ years" experience with CNC equipment preferred.

Strong working knowledge of machine G&M code and macro programming.

Experience with sawing, swaging, drilling, turning and rolling of steel products a plus.

Good hands on abilities (help, assist and perform).

Experience working in a mass production environment with tight tolerances.

Ability to read and understand Geometric Dimension and Tolerance included on blueprints and schematics.

Experience with CAD software (i.e. AutoCAD, Inventor, SolidWorks).

Experience with 3D modeling a plus.

General shop fabrication skills a plus.

FANUC CNC and DMG-Mori or Okuma lathe experience a plus.

Strong computer skills, experience with Microsoft Office.

Strong written and verbal communication skills.

Team oriented.

Ability to work well cross-functionally and communicate with internal and external parties

Strong problem solving skills, including ability to collect data, establish facts, draw conclusions and recommend effective corrective action.

Ability to organize, plan, allocate resources and prioritize in order to meet multiple overlapping and competing deadlines and strict timelines.

Strict attention to safety.

Demonstrated project management and leadership abilities.

Good organizational skills (document control).

Budget and financial experience.

Previous experience in automotive manufacturing or in a multi-cultural environment a plus.
If you are interested in this Turning Engineer job in Columbus, IN please apply via the apply now link provided.
Belcan is a leading provider of qualified personnel to many of the world's most respected enterprises. We offer excellent opportunities for contract/temporary, temp-to-hire, and direct assignments in the engineering, IT, and professional fields. We are the employer of choice for thousands worldwide. Our overriding goal is to provide quality staffing solutions that help people, organizations, and communities succeed. Belcan is a team-driven Equal Opportunity Employer committed to workforce diversity. For more information, please visit our website at http://www.belcan.com.
Location: Columbus , IN
Minimum Experience (yrs):
Required Education: Bachelor (BA, BS...)
Benefits:
Return to search results Email this job to a friend (emailjobs.asp?jo_num=308724)
If you have previously registered with us, pleaseLog in (memberlogin.asp) to apply for this position.
*Logged in members may also add jobs to their job cart