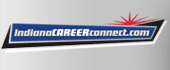 Job Information
Tyson Foods

Corydon - General Manager FSQA - 1st Shift

in

Corydon

,

Indiana
SUMMARY: This position is responsible for managing and directing all aspects of the FSQA Department at the assigned Tyson Distribution Center and Outside Cold Storages OCS which includes but is not limited to: Developing and maintaining food safety and GMP programs supporting HACCP HARPC FSMA and required regulatory and customer audits. Providing traceability support to plant and Corporate FSQA Customer Representatives Distribution OCS and Sales. Mastering EIM SAP and warehouse inventory systems to provide support and training to plant FSQA. Supporting and advising on Hold Release inventories at DCs and OCS. Performing product evaluations on a variety of Poultry and Prepared Foods items from shipments customer returns product withdrawals and recoveries. Assisting production plants with FSQA Internal Audits and Cross Functional Audits. Assisting Sales with disposition and distribution of second products donations and destruction of product. Working with Distribution and Corporate on Continuous Improvement projects. Managing blast freezing efficiency projects. Interacting with regulatory officials customers and team members for product showings plant tours and audits and visits to other storage facilities. Other duties include performing research and development activities conducting and promoting food safety food defense sanitation training and education to Team Members and performing other responsibilities as the need arises. This position is responsible for food safety food quality and legality. REQUIREMENTS: Education: Knowledge associated with food safety animal science natural science or technical field normally acquired through a bachelor s degree or higher in academic study or related job experience essential to the job. Experience: 5 plus years of prior industry experience to fully grasp regulatory production and manufacturing concepts. Computer Skills: Proficient computer skills capable of generating customer letters and spreadsheets. Must be capable of mastering EIM SAP and warehouse inventory systems to provide support and training to plant FSQA and other Team Members. Communication Skills: Excellent verbal and written communication skills. Supervisory: This position has no direct reports. This position works very close with Distribution management plant and Corporate FSQA Sales and regulatory officials. Availability: FSQA DC Manager must be available 24 7 with access to the systems from home and or able to travel to their work location afterhours for emergencies. Travel: 8-10 plus trips per year.
Work Shift:
1ST SHIFT (United States of America)
When completing a Tyson Foods employment application, be sure to complete all tasks listed on the candidate home page. If not, you will see a message that there are 1 or more task(s) that require attention. Applicants for hourly production positions must complete the task to provide additional information to be considered from employment.
Tyson is an Equal Opportunity/Affirmative Action Employer. All qualified applicants will be considered without regard to race, national origin, color, religion, age, genetics, sex, sexual orientation, gender identity, disability or veteran status.
CCPA Notice. If you are a California resident, and would like to learn more about what categories of personal information we collect when you apply for this job, and how we may use that information, please read our CCPA Job Applicant Notice at Collection, click here (https://www.tysonfoods.com/sites/default/files/2020-07/CCPA%20applicant%20notification.pdf) .
Our team members make the difference. If you are ready to grow your career with an industry leader and want to positively impact the team and community around you, then join us in helping us in raising expectations.Join us on the journey.
At Tyson, we are raising expectations for how much good people can do. Our Talent Strategy is to Attract, Grow, Reward and Retain the best talent, and we believe that our Culture is the connecting thread that drives that strategy!
We strive to be a talent magnet to establish a reputation for being a talent rich organization where team members can grow their career while growing the business.
We are a high performing organization where team members are rewarded (Pay, Benefits and Recognition) for their contributions, and given the opportunity to support and/or volunteer with programs that help Tyson make a lasting social impact in the communities where we live and work.
To learn more about our culture, please read Our Purpose (http://www.tysonfoods.com/who-we-are/our-story/purpose-values) .
Tyson Foods, Inc. is an Equal Opportunity Employer. If you are unable to apply for career opportunities through use of this site due to an impairment or disability, please contact (479) 290-5000 for further assistance.
Tyson Foods