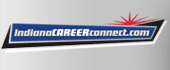 Job Information
SAIC

Engineering Technician II

in

CRANE

,

Indiana
Description
JOBDESCRIPTION :
Tobe covered by these definitions, employees must meet all of the followingcriteria: Be able to provide semi-professional technical support for engineersworking in such areas as research, design, development, testing, ormanufacturing process improvement.

Workpertains to electrical, electronic, or mechanical components or equipment.These technicians are required to have some practical knowledge of science orengineering.

Somepositions may require a practical knowledge of mathematics or computer science.Included are workers who prepare design drawings and assist with the design,evaluation, and/or modification of machinery and equipment. Excluded are: a.Production and maintenance workers, including workers engaged in calibrating,repairing, or maintaining electronic equipment (see Maintenance ElectronicsTechnicians); b. Model Makers and other craft workers; c. Quality ControlTechnicians and Testers; d. Chemical and other non-engineering laboratorytechnicians; e. Civil Engineering Technicians and Drafters; f. Positions (belowLevel I) which are limited to simple tasks such as: measuring items or regularshapes with a caliper and computing cross- sectional areas; identifying,weighing, and marking easy-to-identify items; or recording simple instrumentreadings at specified intervals; and engineers required to apply a professionalknowledge of engineering theory and principles.

TheEngineering Technician II performs standardized or prescribed assignmentsinvolving a sequence of related operations, follows standard work methods onrecurring assignments but receives explicit instructions on unfamiliarassignments.

Technicaladequacy of routine work is reviewed on completion; non-routine work may bereviewed in progress. This technician performs at this level, one or acombination of such typical duties as: a. Following specific instructions,assembles or constructs simple or standard equipment or parts, servicing orrepairing simple instruments or equipment; b. Conducting a variety of testsusing established methods, preparing test specimens, adjusting and operatingequipment, recording test data, and pointing out deviations resulting fromequipment malfunction or observational errors; c. Extracting engineering datafrom various prescribed but non-standardized sources, processing the datafollowing well-defined methods including elementary algebra and geometry, andpresenting the data in prescribed form. SCA - Directory of Occupation Codes(5th Edition) N/A
JOB DUTIES :
SAIC is looking for aTechnician to support the MIDAS Weights and Characterization programs;including analyzing of munitions related engineering drawings, specifications,and other technical data.

Applicant will beresponsible for conducting research, then entering data directly into the MIDASprogram.

Must possess excellentcomputer skills and be able to utilize various databases.

The ability to read,interpret, and extract date from drawings is critical.

Must be able to performresearch on subject material constituents, as well as contact various vendorsand compile vendor data.

Will be responsible fordeveloping and maintaining database to track MIDAS characterizationprogress.

MIDAS weightcalculation.
Qualifications
REQUIRED EXPERIENCE ANDCLEARANCE :
Candidate must have an associate'sdegree and three (3) years' experience in a program similar to MIDAScharacterization.

In lieu of an associate'sdegree, High School Diploma/GED and (5) five years' experience.

Applicant must have asolid background in drafting and CAD modeling and must be able to read andextract information from engineering drawings.

Possess a desire tostay in a position long-term.

Must be able to obtaina Secret Security Clearance.

Candidate must be a USCitizen.
CRN# 224286
Desired Qualifications
REQNUMBER: 197791
SAIC is a premier technology integrator, solving our nation's most complex modernization and systems engineering challenges across the defense, space, federal civilian, and intelligence markets. Our robust portfolio of offerings includes high-end solutions in systems engineering and integration; enterprise IT, including cloud services; cyber; software; advanced analytics and simulation; and training. We are a team of 23,000 strong driven by mission, united purpose, and inspired by opportunity. Headquartered in Reston, Virginia, SAIC has annual revenues of approximately $6.5 billion. For more information, visit saic.com. For information on the benefits SAIC offers, see Working at SAIC. EOE AA M/F/Vet/Disability
SAIC