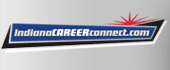 Job Information
CACI International

Fully Qualified Navy Validator II

in

Crane

,

Indiana
Job Description
CACI is seeking a Fully Qualified Navy Validator Level II (Cyber Security T2) to join our Crane team.
What You'll Get to Do:
You are recognized as being well versed in the technical areas within information security work related to Cybersecurity assessments, authorizations, verification, and validation.

You will formulate and implement sound security certification methods for conforming to DoD and Federal Cybersecurity requirements.

Apply your demonstrated ability to summarize and report vulnerabilities and weaknesses verbally and in writing to the appropriate leadership. Apply your demonstrated ability to advise, consult, and interact with technical team leaders and peers, as a localized SME

Apply your demonstrated ability to develop Cybersecurity test plans for security testing of DoD/DoN information systems in the unclassified and classified domains IAW National and DoD requirements.

Apply your demonstrated ability to execute testing procedures to determine an accurate assessment of the representative systems, and provide data and information that will formulate both risk analysis, risk based decisions (RBD), and recommendations to the system Authorizing Official (AO) in support of Authorization to Operate (ATO) decisions.

Established and productive individual contributor working independently with general supervision. Problems faced are difficult but typically not complex.
You'll Bring These Qualifications:
US Citizen with an active Secret or higher level Security Clearance

Minimum of B.A./B.S. Degree in Computer Science, Computer Engineering, Software Engineering, Electrical Engineering, Informatics, Cyber Engineering, Cyber Security, or related field. MS in Engineering, Cyber, or IT discipline preferred.

SECNAV M-5239.2 Level II certification or higher (ex. CompTIA Security+, CASP, CISSP)

Must possess a certification through the Navy or Marine Corps AO as a Navy or Marine Corps Validator Level II in good standing

Minimum of 3-6 years of relevant experience of information and information systems integrity, authentication, confidentiality, and non-repudiation

Extensive knowledge and experience with RDT&E and Business IT systems and the phases of Certification and Accreditation (C&A) process. Experience in an Information Assurance (IA) or C&A related field

Ability to satisfy provisions of CNSS no. 4016 (Risk Analyst), Intermediate Level, but not required to actually hold the certificate

Demonstrated in-depth knowledge of all C&A subject areas with in-depth familiarity and understanding of Navy IT sites, systems and infrastructure; applies Navy C&A guidance to Navy C&A efforts

Strong writing skills to develop and maintain System Security Plans (SSP), Contingency Plans, Privacy Impact Assessments, Certification Reports, Accreditation Reports, Plan of Action & Milestones (POA&M), and other C&A documentation

Demonstrated oral and written communication skills to work closely with all levels of personnel involved in IT operations and technical aspects of systems
What We Can Offer You:- We've been named a Best Place to Work by the Washington Post.- Our employees value the flexibility at CACI that allows them to balance quality work and their personal lives.- We offer competitive benefits and learning and development opportunities.- We are mission-oriented and ever vigilant in aligning our solutions with the nation's highest priorities.- For over 55 years, the principles of CACI's unique, character-based culture have been the driving force behind our success.
NSIS.INFOTECH
Job Location
US-Crane-IN-BLOOMINGTON
CACI employs a diverse range of talent to create an environment that fuels innovation and fosters continuous improvement and success. At CACI, you will have the opportunity to make an immediate impact by providing information solutions and services in support of national security missions and government transformation for Intelligence, Defense, and Federal Civilian customers. CACI is proud to provide dynamic careers for employees worldwide. CACI is an Equal Opportunity Employer - Females/Minorities/Protected Veterans/Individuals with Disabilities.
CACI International