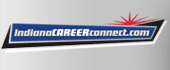 Job Information
ManTech

Junior Network System Administrator

in

Crane

,

Indiana
Secure our Nation, Ignite your Future
Become an integral part of a diverse team while working at an Industry Leading Organization, where our employees come first. At ManTech International Corporation, you'll help protect our national security while working on innovative projects that offer opportunities for advancement.
Currently, ManTech is seeking a motivated, career and customer-oriented junior network system administrator to join our team in Crane, Indiana.
Responsibilities include, but are not limited to:
· Providing Systems Administration Support on both Windows and Unix systems
· Providing technical expertise in troubleshooting alerts/incidents, resolving issues based on mission priorities and working with PMOs / vendors to obtain support as required.
· Supporting the remediation of network vulnerabilities
· Maintain internet applications and protocols IP,TCP,HTTP, HTTPS, FTP, & SSL
· Maintain file servers, Firewalls, network access, Security Monitoring Systems and system documentation as required
· Interface with customers and provide IT related support to quickly resolve problems
· Analyze and troubleshoot system anomalies to ensure optimum equipment performance
· Perform periodic maintenance, hardware upgrades and replacement, firmware updates and system configuration changes
· Perform scheduled tape backups on systems as required
· Manage data backup library to include storage of tapes, disks and other magnetic media at the customer's location and off-site storage facilities as required
· Attend planning and requirements meetings with IT staff, Program Managers and customers as required
· Prepare system for operational use and support operational tests
· Researches, writes, edits, and proofreads technical data for use in documents or sections of documents such as manuals, procedures and specifications.
· Ensures technical documentation is accurate, complete, meets editorial and government specifications and adheres to standards for quality, graphics, coverage, format, and style. Assists in establishing style guidelines and standards for texts and illustrations
Basic Qualifications:
· Associates Degree or Four year Degree in Computer Science or related Computer Degree
College grads or up to 2 years experience
Security Clearance Requirements:
· Secret Clearance or will need to qualify for Secret Clearance
Physical Requirements
· The person in this position needs to occasionally move about inside the office to access file cabinets, office machinery, etc.
· Constantly operates a computer and other office productivity machinery, such as a calculator, copy machine and computer printer.
ManTech International Corporation, as well as its subsidiaries proactively fulfills its role as an equal opportunity employer. We do not discriminate against any employee or applicant for employment because of race, color, sex, religion, age, sexual orientation, gender identity and expression, national origin, marital status, physical or mental disability, status as a Disabled Veteran, Recently Separated Veteran, Active Duty Wartime or Campaign Badge Veteran, Armed Forces Services Medal, or any other characteristic protected by law.
If you require a reasonable accommodation to apply for a position with ManTech through its online applicant system, please contact ManTech's Corporate EEO Department at (703) 218-6000. ManTech is an affirmative action/equal opportunity employer - minorities, females, disabled and protected veterans are urged to apply. ManTech's utilization of any external recruitment or job placement agency is predicated upon its full compliance with our equal opportunity/affirmative action policies. ManTech does not accept resumes from unsolicited recruiting firms. We pay no fees for unsolicited services.
If you are a qualified individual with a disability or a disabled veteran, you have the right to request an accommodation if you are unable or limited in your ability to use or access http://www.mantech.com/careers/Pages/careers.aspx as a result of your disability. To request an accommodation please click careers@mantech.com and provide your name and contact information.
ManTech