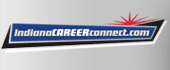 Job Information
CACI International

Obsolescence Lead

in

Crane

,

Indiana
Job Description
CACI is seeking a Obsolescence Lead (DMSMS Lead) to assist the government with identifying and mitigating Obsolescence issues for multiple systems and subsystems at Crane, IN. This position will support Diminishing Manufacturing Sources and Material Shortages (DMSMS) and Obsolescence to identify material that is, or may be, in the foreseeable future, obsolete. DMSMS is utilized to identify and mitigate the loss or impending loss of manufacturers of items or suppliers or items or raw materials. The tasking requirement is to monitor obsolescence or parts availability across multiple Navy platforms, ensure parts and material necessary to produce/repair the platform are readily available, evaluate design alternatives, utilize predictive commercial software tool(s) to manage obsolescence and determine/prioritize risk for current and future DMSMS impacts.
What You'll Get to Do:
Lead, mentor and manage a team of 3-5 Obsolescence Analysts/Logisticians

Monitor obsolescence or parts availability across multiple platforms, scrub and load Bill of Materials for DMSMS/Obsolescence tracking

Provide technical evaluation of electronic components

Generate Vendor survey requests for critical BOM items, manage Stock Date and source via 3rd party components and software tools

Monitor Commercial Off the Shelf (COTS) Items, evaluate stock quantity levels for Last Time Buy consideration or provide mitigation alternatives to include Life of Type (LOT) Buys, Reverse Engineering, Bridge Buys, Alternative Sources, Form Fit Function Replacements

Ensure all part notifications are evaluated and tracked

Organize the tracking and status of parts that are obsolescence concerns

Generate a budget, schedule, and potential sources to execute DMSMS solutions

Assist the Government investigate failures of systems, subsystems, equipment and components to isolate the causative defect and recommend to the Government possible corrective actions

The analyses may involve system performance data, maintenance data, mishap reports, and false rejection data

For systems, subsystems, equipment and components specified by TI, you shall assist the Government in the collection of maintenance data with respect to reliability and maintainability

Assist the Government with data analysis and shall include MTBF, validation plan for MTBF calculations, replaceable item failure rates, and operational availability (OA)

Facilitate and participate in customer and team teleconferences, gather statuses, and monitor action items

Facilitate team actions, gather statuses, and assign tasking

Compile and submit monthly and weekly reports including telework reports, status reports and other deliverables

Review and maintain DMSMS report schedule and delivery timelines
You'll Bring These Qualifications:
Active Secret Security Clearance

Experience managing a team and 5 years of related experience

DoD Obsolescence experience
What We Can Offer You:- We've been named a Best Place to Work by the Washington Post.- Our employees value the flexibility at CACI that allows them to balance quality work and their personal lives.- We offer competitive benefits and learning and development opportunities.- We are mission-oriented and ever vigilant in aligning our solutions with the nation's highest priorities.- For over 55 years, the principles of CACI's unique, character-based culture have been the driving force behind our success.
Job Location
US-Crane-IN-BLOOMINGTON
CACI employs a diverse range of talent to create an environment that fuels innovation and fosters continuous improvement and success. At CACI, you will have the opportunity to make an immediate impact by providing information solutions and services in support of national security missions and government transformation for Intelligence, Defense, and Federal Civilian customers. CACI is proud to provide dynamic careers for employees worldwide. CACI is an Equal Opportunity Employer - Females/Minorities/Protected Veterans/Individuals with Disabilities.
CACI International