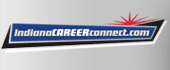 Job Information
Adams Communication & Engineering Technology

Program Manager- NSWC

in

Crane

,

Indiana
Overview
About ACET:
Adams Communication & Engineering Technology (ACET), Incorporated is a Veteran Owned Small Business (VOSB) system engineering and information technology firm, headquartered in Maryland and Virginia. Incorporated in 1999, we support mission critical Information Technology (IT) business needs for clients within the intelligence community (IC), Department of Defense (DOD), Veteran Administration (VA) and for select commercial clients. ACET, Inc.'s technical, programmatic, and analytical professionals are experts in commercial technology, customized solutions, and proprietary government systems.
ACET is seeking a Program Manager for an upcoming contract in Crane, IN.
Responsibilities
Successful candidate will serve as a Program Manager for a large DTIC IAC MAC Task Order in support of Naval Surface Warfare Center (NSWC) Crane, Indiana requirements supporting the Air Force Life Cycle Management Center (AFLCMC).Candidate will be responsible for planning, coordinating, and directing the activities of administrative, program control, and technical personnel involved in providing services in fulfillment of the task order. The Program Manager must at all times be a role model to subordinate employees, be a workforce motivator, a day-to-day employee supervisor and be able and willing to provide constructive feedback to subordinates
Qualifications
15 years of direct experience
Must have and maintain an active Secret clearance
Previous experience supporting/managing Naval Surface Warfare Center in Crane, IN
Customer-focused attitude with high level of professionalism and discretion.
Ability to work effectively with management and part of a team to meet targets.
Is reliable, possesses initiative, and works well as an individual or part of a team
Demonstrates competent writing and oral communication skills.
Project management experience related to the management, development and integration of prototype and production systems is highly desirable
General knowledge of weapons system and platforms systems engineering and integration; to include general testing requirements.
Knowledge of DoD systems engineering requirements, acquisition policies, and DoD RDT&E program policies
Familiarity with Programming, Budgeting, and Execution (PPBE) processes to manage cost, schedule, performance, and risk. Must be able to generate and interpret project schedules and execute critical path analysis for assigned project
Familiarity with Logistics fundamentals of acquisition to include sparing plan development and training curriculum development
Ensures quality products and services are delivered and supports and participates actively in ACET quality and program management review
Capability to manage a geographically and diverse team to meet complex customer requirements. Experience leading large team with many subcontractors and vendors in support of program schedule and performance requirements. Must have cost, schedule, and performance management experience
Bachelor's Degree in Technical Management, Engineering, Math, Computer Science, or Physics from an accredited instituti May consider other education or relevant experience in lieu of formal degree.
All candidates must be U.S. Citizen to apply
Preferred:
Experience in project management or technical/business analysis discipline is desired
PMP Certification
*Position is Contingent Upon Contract Award*
*ACET is an Equal Opportunity / Affirmative Action Employer and VEVRAA Federal Contractor. *
We are an equal opportunity employer and all qualified applicants will receive consideration for employment without regard to gender, race, color, religion, sex, national origin, disability status, protected veteran status, or any other characteristic protected by law.
Clearance Level Required: Secret
# of Openings: 1