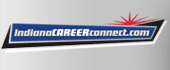 Job Information
ManTech

Project Manager

in

Crane

,

Indiana
Secure our Nation, Ignite your Future
Become an integral part of a diverse team while working at an Industry Leading Organization, where our employees come first. At ManTech International Corporation, you'll help protect our national security while working on innovative projects that offer opportunities for advancement.
Currently, ManTech is seeking a motivated, career and customer-oriented Project Manager to join our team in the Crane, In.
Responsibilities include, but are not limited to:
· Direct and supervise all support resources for the performance of project assignments and activities
· Planning, coordinating, and directing the activities to fulfill contract requirements
· Providing direction for operations and ensuring compliance with all management policies, plans, and procedures
· Control schedules, cost, and performance of a project
· Provide recommendations for resolution of problems
· Work independently toward timely completion of a variety of assignments
· Manage Test Program Set (TPS) development activities from conceptual stage through life cycle of product, including planning, development, testing, and integration. Interpreting test requirements and documenting the complete test solution
· Manage work being performed on electronic Consolidated Automated Support System (eCASS), Reconfigurable Transportable Consolidated Automated Support System- Depot (RTCASS-D) and Spectrum 9100 automated test platforms
· Tracking changes made to hardware, software, firmware, documentation, test fixtures and test documentation throughout the delivery cycle
Basic Qualifications:
· Bachelor's degree or 5+ years of experience
· Experience in managing electrical and/or mechanical engineering programs
· Must be able to communicate, converse, and exchange information with peers and senior personnel
· Knowledge of Microsoft Office software products (Word, Excel, PowerPoint)
· Experience of working to deadlines and dealing with changing priorities
· Experience interacting with a wide range of people in a customer facing environment
Preferred Qualifications:
Project Management Professional (PMP) or DAU Level II certification
Security Clearance Requirements:
· Must be able to obtain Secret Clearance
Required Physical Requirements:
· Must be able to remain in a stationary position (50%) of your time
ManTech International Corporation, as well as its subsidiaries proactively fulfills its role as an equal opportunity employer. We do not discriminate against any employee or applicant for employment because of race, color, sex, religion, age, sexual orientation, gender identity and expression, national origin, marital status, physical or mental disability, status as a Disabled Veteran, Recently Separated Veteran, Active Duty Wartime or Campaign Badge Veteran, Armed Forces Services Medal, or any other characteristic protected by law.
If you require a reasonable accommodation to apply for a position with ManTech through its online applicant system, please contact ManTech's Corporate EEO Department at (703) 218-6000. ManTech is an affirmative action/equal opportunity employer - minorities, females, disabled and protected veterans are urged to apply. ManTech's utilization of any external recruitment or job placement agency is predicated upon its full compliance with our equal opportunity/affirmative action policies. ManTech does not accept resumes from unsolicited recruiting firms. We pay no fees for unsolicited services.
If you are a qualified individual with a disability or a disabled veteran, you have the right to request an accommodation if you are unable or limited in your ability to use or access http://www.mantech.com/careers/Pages/careers.aspx as a result of your disability. To request an accommodation please click careers@mantech.com and provide your name and contact information.
ManTech