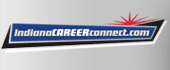 Job Information
ManTech

Reliability Engineer

in

Crane

,

Indiana
Secure our Nation, Ignite your Future
Secure our Nation, Ignite your Future
ManTech, a well-respected industry leader, is actively seeking talented professionals eager to support mission critical programs and solve some of the toughest problems critical to our great Nations security. ManTech is seeking a Reliability Engineer to support our growing, dynamic programs in the NSWC Crane IN. This is an opportunity that offers tremendous career growth within a stable atmosphere.
Job Description:
In this role you will work with engineering staff supporting the logistics planning and maintenance projects to improve asset reliability and life cycle sustainment through the application of various reliability engineering processes. This engineer will work on teams developing and producing electro-optical, communication, avionics and Electronic Counter Measures for ground, airborne and shipboard platforms.
Duties and Responsibilities:
Work with the project team to ensure the reliability and maintainability of new and modified equipment

Support reliability planning/execution and assist in the implementation of robust logistics and sustainment support processes to address the lifecycle requirements of new and existing Navy programs

Identify engineering solutions to problems that adversely affect life cycle management of assets such as capacity, quality, and cost

Perform data analysis techniques to include statistical process control, reliability modeling and prediction, fault tree analysis, and root-cause failure analysis

Document, evaluate, and review the development/sustainment system's life cycle cost analyses and repair level analyses

Work with life cycle management team to understand asset utilization, overall equipment performance and raining useful life

Perform Failure Modes Effects Criticality Analyses (FMECA)

Perform Failure Modes Effect Analyses (FMEA)

Gather/research information and technical data used to ensure supportability and maintainability of assigned systems

Assessing RAM performance (MTBF, MTBCF, AoA)

Defining/allocating RAM requirements

Perform value analysis to determine repair/replace or make buy decisions

Reliability prediction calculations in accordance with industry standards (e.g. MIL-HDBK-217, empirical test data, etc.
Requirements:
Bachelor's Degree in Engineering
Reliability, Maintainability & Safety analysis and reliability growth software tools experience / awareness using Windchill Quality Solutions (RELEX) and ReliaSoft
Three or more years' experience in Reliability Engineering
Strong knowledge of preventive maintenance and tools associated with failure detection
Advance communication skills
Eligibility to obtain Secret Clearance
ManTech International Corporation, as well as its subsidiaries proactively fulfills its role as an equal opportunity employer. We do not discriminate against any employee or applicant for employment because of race, color, sex, religion, age, sexual orientation, gender identity and expression, national origin, marital status, physical or mental disability, status as a Disabled Veteran, Recently Separated Veteran, Active Duty Wartime or Campaign Badge Veteran, Armed Forces Services Medal, or any other characteristic protected by law.
If you require a reasonable accommodation to apply for a position with ManTech through its online applicant system, please contact ManTech's Corporate EEO Department at (703) 218-6000. ManTech is an affirmative action/equal opportunity employer - minorities, females, disabled and protected veterans are urged to apply. ManTech's utilization of any external recruitment or job placement agency is predicated upon its full compliance with our equal opportunity/affirmative action policies. ManTech does not accept resumes from unsolicited recruiting firms. We pay no fees for unsolicited services.
If you are a qualified individual with a disability or a disabled veteran, you have the right to request an accommodation if you are unable or limited in your ability to use or access http://www.mantech.com/careers/Pages/careers.aspx as a result of your disability. To request an accommodation please click careers@mantech.com and provide your name and contact information.
ManTech