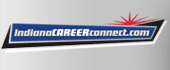 Job Information
ManTech

Senior Lead Engineer

in

Crane

,

Indiana
Secure our Nation, Ignite your Future
ManTech, a well-respected industry leader, is actively seeking talented professionals eager to support mission critical programs and solve some of the toughest problems critical to our great Nations security. ManTech is seeking a Lead Engineer to support our growing, dynamic programs in the NSWC Crane IN. This is an opportunity that offers tremendous career growth within a stable atmosphere.
Job Description:
Lead engineer supporting project manager in the technical oversight of supplier who is developing military rugged computer processing hardware for installation and operation in a military aircraft environment.
Qualifications and Experience:
Minimum BS in and Engineering discipline, Electrical Engineer or Mechanical Engineer
Prefer minimum of five years experience in hardware design, development, integration and test
Experience with hardware development with participation as a team leader (preferred) or key team member in developing a computer processing unit (box)
Knowledge of computer interfaces and performance
Experience with hardware testing
Able to chair technical meetings and conferences
Able to prepare and present technical material
Understanding of requirement development and specification documentation
Prefer training/on-the-job experience in systems engineering to understand customer environment and needs and providing product to meet those needs
Relocation package available.
Skills:
Ability to handle stress and work well under pressure, Ability to use MS Office, Ability to use PC, Analytical and Critical Thinking Skills
Must be able to remain in a stationary position 50%
The person in this position needs to occasionally move about inside the office to access file cabinets, office machinery, etc.
Constantly operates a computer and other office productivity machinery, such as a calculator, copy machine and computer printer.
The program will be supporting the fleet with acquisition strategy, logistics and sustainment solutions in support of the warfighters mission.
ManTech International Corporation, as well as its subsidiaries proactively fulfills its role as an equal opportunity employer. We do not discriminate against any employee or applicant for employment because of race, color, sex, religion, age, sexual orientation, gender identity and expression, national origin, marital status, physical or mental disability, status as a Disabled Veteran, Recently Separated Veteran, Active Duty Wartime or Campaign Badge Veteran, Armed Forces Services Medal, or any other characteristic protected by law.
If you require a reasonable accommodation to apply for a position with ManTech through its online applicant system, please contact ManTech's Corporate EEO Department at (703) 218-6000. ManTech is an affirmative action/equal opportunity employer - minorities, females, disabled and protected veterans are urged to apply. ManTech's utilization of any external recruitment or job placement agency is predicated upon its full compliance with our equal opportunity/affirmative action policies. ManTech does not accept resumes from unsolicited recruiting firms. We pay no fees for unsolicited services.
If you are a qualified individual with a disability or a disabled veteran, you have the right to request an accommodation if you are unable or limited in your ability to use or access http://www.mantech.com/careers/Pages/careers.aspx as a result of your disability. To request an accommodation please click careers@mantech.com and provide your name and contact information.
ManTech