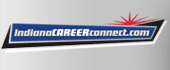 Job Information
SAIC

Systems Engineer Principal

in

CRANE

,

Indiana
Description
SAIC is seeking a Systems/Process Engineer Principle to provide engineering and technical support to a collaborative Government/Contractor Team developing systems engineering processes for next generation weapons systems in Crane, IN .
Note: This position offers temporary work from home/ remote/ virtual work as part of a virtual team due to COVID-19.
JOBDESCRIPTION :
Engineers will help execute NSWC Crane's engineering strategy in support of OSD, providing broad support spanning Systems Engineering and Integration, Technology Capability Assessment, and Test and Transition activities. This position will require heavy interface and collaboration with Senior DoD personnel, multiple DoD primes, and other systems engineers to define and interpret requirements, stand up engineering processes, and provide lifecycle management of the systems and subsystems.
JOBDUTIES :
Responsibilities include but are not limited to:
Support SystemsEngineering, and Systems Integration and Test Working Groups.

Support development andreview of program and engineering documentation (Systems Engineering Plan, CMPlan, Risk Opportunity Management Plan, System Test and Verification Plan, system/subsystem specification (SSS), interface controldocument (ICD), interface requirements specification (IRS), softwarearchitecture documents) to support programoperations and facilitate coordinated inter-service technology development.

Demonstratepractical life-cycle systems engineering experience which includes stakeholder needsdefinition, system requirements definition and management; system architecture,analysis and design; integration, test, and verification; and, systemperformance assessment.

Helpdevelop and ensure system requirements validation and verification methods arecaptured.

Supportleadership in use-case development processes.

Supporttechnical reviews of system engineering products and models.

Supporttechnical review and assessment of technologies, concepts and systems.

Supportidentification of hypersonic technology gaps.

Advise onissues of feasibility and applicability of relevant new technologies.

Analyzealternatives to optimize performance and improve understanding of systemsarchitecture and components.

Preparedeliverables that include data collection, gap analyses, utilization analyses,statistical and forecasting analyses, presentations, written reports andrecommendations.

Providetechnical support to acquisition and programmatic processes.

Have asolid grasp of MBSE to effectively communicate system structure, behavior,requirements, and provide parametric analysis to Program Office and Modelingand Simulation stakeholders.

Developdocuments and briefings to clearly communicate work or study status, briefgovernment and industry as required.

SupportTest and Transition Coordination activities, including: DT events acrossHypersonics T&E Enterprise, System Flight Test and qualification events,Transition Policy in collaboration with USD (R&E) and OUSD (A&S), andTransition Integration to meet design and production on-ramps for multipleprograms.
#CRN
Qualifications
REQUIRED EXPERIENCE AND CLEARANCE :
Bachelors and 9 years,Masters and 7 years, or equivalent experience with degree in EngineeringTechnical Discipline (Aerospace preferred).

Understanding ofmilitary weapons systems development and operations.

Solid understanding ofDoD Systems Engineering Process and Requirements.

Experience withRequirements Decomposition analysis and Decomposition.

Experience with andunderstanding of system modeling and analysis.

Experience implementingsystems engineering plans and MBSE processes.

Experience with ModelBased Engineering (MBE) and Model-Based Engineering System Tools and procedures.

Strong interpersonal,communication (written and verbal), and coordination skills.

Ability to workindependently in a fast-paced, dynamic environment

Must be able to obtain a Top Secret Security Clearance.
DESIRED EXPERIENCE:
Experience supportingAdvanced Technology development/transition activities.

Prior DOD experiencesupporting OSD, Navy, or Air Force Programs.

Ability to providetechnical and programmatic direction on the development, integration and use ofMBE and MBSE models.

Ability to mentor thedevelopment of MBSE and MBSE systems engineers.

CAD modeling, MATLAB,Java, C++, SysML, ANSYS, LabVIEW, Microsoft Office, General MissionAnalysis Tool (GMAT), MagicDraw/Cameo Full Suite, Phoenix Integration ModelCenter
REQNUMBER: 2018832
SAIC is a premier technology integrator, solving our nation's most complex modernization and systems engineering challenges across the defense, space, federal civilian, and intelligence markets. Our robust portfolio of offerings includes high-end solutions in systems engineering and integration; enterprise IT, including cloud services; cyber; software; advanced analytics and simulation; and training. We are a team of 23,000 strong driven by mission, united purpose, and inspired by opportunity. Headquartered in Reston, Virginia, SAIC has annual revenues of approximately $6.5 billion. For more information, visit saic.com. For information on the benefits SAIC offers, see Working at SAIC. EOE AA M/F/Vet/Disability
SAIC