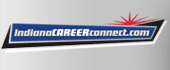 Job Information
Carlson Waginlit Travel

Security Engineer- Gurgaon

in

DL

,

Indiana
This role will be part of the Cyber Security Engineering & Operations team within CWT's Global Security and Risk department.
Youwill support the global operations by participating in the Security engineeringeffortsin evaluating, designing, deploying and configuring security solutions.
The roleofferssome exciting opportunities including the potential to develop your talents and skills, and investigating in more detail vulnerabilities and techniques that could be used againstCWT.
Have extensive knowledge in Vulnerability Management and Remediation
Integrating remediation effort with Service Now VR response for automation
Have knowledge in Mcafee EPO, Mvision Cloud, DLP, Web Content Filtering
Have experience in Endpoint Security – Symantec, Sentinel one, CrowdStrike, Fireeye
Experience in managing Office 365 Collaboration stack Security governance around OneDrive and Sharepoint
Ability to create detail documentation on tool operations and functions
Ability to follow vendor documentation and best practices
Ability to think analytically and perform troubleshooting and foresee tool opportunities and challenges
Ability to influence others where there is no direct authority
Data analysis, Network, OS systems (Windows, Unix, Linux)
Strong technical background and great understanding on emerging security trends
Deep technical knowledge of IT Network, Infrastructure, Software, Cloud, Mobile
Experience in common scripting languages such asSQL Scripting,Python,Ruby,LUA, Powershell or BASH
Experience in at least one development language e.g. Java, C, C# or similar
Understanding of Cloud based architectures - AWS
Job: *Information Technology
Organization: *P&T_Security & Risk
Title: Security Engineer- Gurgaon
Location: IN-DL-Gurgaon
Requisition ID: 2100000D