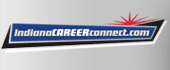 Job Information
Franciscan Health

Supervisor Tech Services

in

Dyer

,

Indiana
Supervisor Tech Services
Technical Support
Franciscan Alliance
24 Joliet Street Dyer, IN 46311
Days
Full-Time
Bachelor's Preferred
WHAT WE NEED
IS Team Leader
WHO WE ARE LOOKING FOR
A team's goals are only achievable with someone to lead the way. Someone who instills focus and accountability; who ensures necessary resources are available; someone who guides employees to get the job done. Our Technical Services team needs this sort of leader. A supervisor for the team who also understands customer support strategies and can direct IS projects.
Do you have strong communication skills? Are you experienced in technical and business/financial management? Do you enjoy leading a team? We'd love to learn more about you.
WHAT YOU WILL DO
This supervisor position is for the Northwest Indiana market supporting Franciscan Health Hammond, Dyer, Munster hospital facilities, FPN Clinics, Alverno Core Lab and Coordinated Business Office.

Lead a regional IT staff responsible for tier 2 support for PC and telecommunications, vendor relationships, and coordination of IT projects with local and enterprise analysts.

Provide analysis, diagnosis, and correction of solution problems not requiring engineering or re-engineering of the solution.

24/7 oncall for critical escalations.

Work closely with Facility IT Directors, Facility Leadership, and Information Services co-workers to develop best practices for efficient resolution to expanding IT portfolio.

Hire, train and develop staff to meet the needs of the organization.

Lead small to medium sized projects utilizing the Franciscan Project Management Methodology.
WHAT IT TAKES TO SUCCEED
Mastery technical and business knowledge in multiple disciplines and processes.

Prior leadership experience, specifically managing staff in multiple locations and remotely.

Strong leadership abilities.

Strong communication skills, both verbal and written.

High-attention to detail.

Strong organizational skills.
WHAT WE'RE LOOKING FOR
Experience: 5 years Information Technology
2-5 years Supervisory
Travel: Up to 50%
EQUAL OPPORTUNITY EMPLOYER
It is the policy of Franciscan Alliance to provide equal employment to its employees and qualified applicants for employment as otherwise required by an applicable local, state or Federal law.
Franciscan Alliance reserves a Right of Conscience objection in the event local, state or Federal ordinances that violate its values and the free exercise of its religious rights.
Franciscan Alliance is committed to equal employment opportunity.
INFORMATION SERVICES ​​​​
Dyer, IN, US, 46311
Full-Time
Up to 50%
employmentType: Full-Time
Days
Dyer
IN
46311
24 Joliet Street