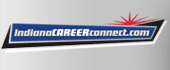 Job Information
Management & Training Corporation

Licensed Electrician Instructor

in

Edinburgh

,

Indiana
What is Job Corps?Job Corps is a federally-funded comprehensive program that provides essential academic and career skills training to eligible students designed to prepare them for success in every aspect of their lives. Atterbury Job Corps is located in Edinburgh, IN and is managed by Management & Training Corporation (MTC), a privately held company that successfully operates Job Corps, Corrections, Medical and Economic/Social Development contracts.Visit our websites to learn more about the program and MTC:Program: https://atterbury.jobcorps.gov/Company: https://www.mtctrains.com/Why Work For Us?Are you ready to be a part of something big and have a chance to make a difference in students' lives every day? At the Atterbury Job Corps Center in Edinburgh, Indiana we provide at-risk students with the tools they need to be successful at no cost to them or their families. Our team members enjoy competitive benefits such as:
$24.08 - Exempt

Medical, Dental, and Vision

3 weeks vacation, 2 weeks sick time, and 11 paid holidays

Flexible schedules

401(k) with company match
Position Summary:Reports to the center technical training manager. Responsible for providing career technical training instruction to students in accordance with approved curricula. Provide students with basic direction, in compliance with government and management directives.
Essential Functions:
Provide students with career technical training instruction, direction and assistance in designated area of instruction.

Motivate and counsel students in areas of behavior, training, personal problems or study habits; coordinate with other staff as necessary to resolve issues affecting student training.

Develop and prepare lessons; recommend curricula changes and supplemental materials.

Utilize workplace language and behavior expectations in the shop and classroom; on a routine basis, inquire if individual students need assistance.

Review and audit all assigned areas regularly for contractual compliance and effectiveness of delivery of services to student. Prepare related reports.

Participate on student evaluation panels; prepare required documentation and evaluations using CIS as well as other systems of documentation. Enter case notes into the CIS systems as required and in accordance with established timelines.

Maintain a safe and clean work area that models high standards for a work environment.

Administer and correct tests; maintain Training Achievement Records (TARs) and attendance reports.

Control use of equipment and supplies; make minor repairs; recommend purchases.

Participate in providing hands-on activities for students as part of the career preparation program; provide feedback to the career preparation staff.

Participate in activities associated with the intellectual and social development of students.

In coordination with work-based learning (WBL) staff; develop work based training sites on center, in the community and at home-based sites; monitor and document student progress at work based training sites monthly.

Work with community industry advisory council to review and recommend upgrades to CTT program.

Monitor labor market information; develop career transition and job placement plans, and assist with placement of graduates, in conjunction with the career transition readiness specialist.

Work cooperatively with each student's counselor and career transition readiness specialist.

Provide strong customer service for both dependent and independent learners leading to trade completion.

Prepare statistical reports and corrective actions reports as necessary to achieve positive results.

Provide positive, quality customer services to students, staff and other center customers.

Regular and predictable attendance is required.

Participate in student employability programs and activities.

Support, promote, and enforce Job Corps' Zero Tolerance Policy.

Promote the development of career success standards by modeling appropriate behaviors, mentoring students where necessary, and monitoring both positive and negative behaviors through interventions.

Maintain accountability of staff, students and property; adhere to safety practices.

Cultivate and maintain a climate on center which is free of harassment, intimidation, and disrespect to provide a safe place for staff and students to work and learn.
Qualifications:
High school diploma or equivalent and certification in area of instruction required.

Valid electrician license, certification, or accreditation in Indiana, or accredited by a professional trade organization in electrical required.

Experience with youth, excellent written and verbal communication skills and computer proficiency also required.

Valid driver's license with an acceptable driving record, unless waived by management.
Management & Training Corporation is an Equal Opportunity Employer: Minority/Female/Disability/Veteran
Management & Training Corporation