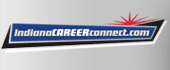 Job Information
Duke Energy

Engineering Technologist III or Senior Engineering Technologist (Electrical - Controls)

in

Edwardsport

,

Indiana
More than a career - a chance to make a difference in people's lives.
Build an exciting, rewarding career with us – help us make a difference for millions of people every day. Consider joining the Duke Energy team, where you'll find a friendly work environment, opportunities for growth and development, recognition for your work, and competitive pay and benefits.
This position can be filled as either an Engineering Technologist III or Senior Engineering Technologist, based on the qualifications of the applicant. The minimum required qualifications to be considered at each level are provided below.
The Controls Engineering Technologist reports to the Area Technical Superintendent and is responsible for daily oversight of the Distributed Control System (DCS) for the Edwardsport IGCC Station. Additionally, this position will assess, propose, and complete improvement projects consistent with departmental goals and participate in the implementation of Process Safety Management (PSM) practices for this area.
Responsibilities
This position is located at the IGCC facility near Edwardsport, Indiana.

Provide technical assistance/troubleshooting in resolving design, operation and maintenance problems, and contact internal and external experts as required.

Responsible for both hardware and software components of the DCS throughout the plant, including battery back-up systems, I/O cards, programming logic, network highways, etc.

Work within a team environment to provide support of plant equipment.

The successful candidate must possess the ability to work independently with minimal direct supervision while possessing the ability to communicate across the organization and with peers.

Position requires strong technical skills and the ability to maintain a focus on customer responsiveness.

Successful candidate should model Environmental, Health, and Safety principles, focus on unit availability and reliability, and develop simple engineering solutions to complex problems.

Other duties include the preparation of various professional reports and documents such as specifications, calculations, procedures, and equipment evaluations.

Conducts engineering and related studies.

Strives to continually improve job-related, technical, engineering and professional knowledge, skills and performance.

Participation in Process Safety Management activities such as management of change, process hazard analyses, and incident investigations.
Working Conditions
Office and plant environment with exposures to hot and cold temperatures, noise, fly-ash, coal dust, fumes, confined spaces, and extreme heights, working around pressurized, rotating, and energized equipment.

Base work hours are dayshift, 8 hours per day; 5 days per week, additional overtime may be required to support projects, plant outages and emergent problems.
Basic/Required Qualifications (Engineering Technologist III)
Either 3+ years of relevant industry experience coupled with a Bachelor of Science in Engineering Technology (or equivalent), or 5+ years of experience and Associate Degree in Engineering Technology (or equivalent), or 9+ years equivalent experience without a degree.
Basic/Required Qualifications (Senior Engineering Technologist)
Either 6+ years of relevant industry experience coupled with a Bachelor of Science in Engineering Technology (or equivalent), or 8+ years of experience and Associate Degree in Engineering Technology (or equivalent), or 12+ years equivalent experience without a degree.
Desired Qualifications:
Demonstrated experience with DCS. In particular, experience with GE Mark VIe DCS, Modbus serial and TCP/IP datalink, and Profibus network is desired.

Demonstrated ability to create, modify, and troubleshoot DCS logic, including process loop tuning, failure cause analysis, and on-line process support.

Demonstrated experience with PLCs, including programming with ladder logic

Demonstrated ability to work with a Safety Instrumented System (SIS)

Demonstrated experience with DC systems including, but not limited to station battery banks and UPS equipment

Experience in the utility industry and or process industry.

Experience and demonstrated written and oral communications skills, including the ability to present information, facilitate meetings and provide direction to others.

Demonstrated effective interpersonal skills with craft, supervision, engineering, and management personnel.
Specific Requirements:
Mandatory Hearing Protection Program

Ability to satisfactorily meet the physical job requirements including walking, bending, kneeling, pushing, pulling, climbing ladders, working in hot or cold temperatures, exposure to dust, exposure to noise, and lifting up to 50 lbs.

Must pass respiratory physical, and be able to wear all required PPE (including but not limited to full- and half-face respirators and safety harness)

Work weekends, holidays, off-shifts, overtime and callouts as needed

This position has a safe working weight restriction of 275 lbs. as an essential function of the job.
Travel Requirements
5-15%
Relocation Assistance Provided (as applicable)Yes
Represented/Union PositionNo
Visa Sponsored PositionNo
Posting Expiration Date
Tuesday, April 23, 2019
All job postings expire at 12:01 AM on the posting expiration date.
Please note that in order to be considered for this position, you must possess all of the basic/required qualifications.
We are one of the largest electric power holding companies in the United States, supplying and delivering electricity to approximately 7.4 million U.S. customers. We have approximately 52,700 megawatts of electric generating capacity in the Carolinas, the Midwest and Florida – and natural gas distribution services serving more than 1.5 million customers in Ohio, Kentucky, Tennessee and the Carolinas. Our commercial and international businesses own and operate diverse power generation assets in North America and Latin America, including a portfolio of renewable energy assets.
Regardless of your skill set or specific interest, we're looking for the best and brightest talent in the industry. Our people make us great - and we're always looking for more. Find your career path today at Duke Energy, where it's more than a career - it's a chance to make a difference in people's lives.
Duke Energy is an Equal Opportunity Employer and complies with the laws set forth in the Department of Labor EEO Poster and Supplement.
Duke Energy