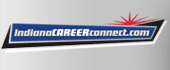 Job Information
Traylor Bros., Inc.

CAD Engineer

in

Evansville

,

Indiana
CAD Engineer Opportunity with Traylor Bros., Inc.!
Traylor Bros., Inc. (TBI) National Heavy Civil division provides comprehensive, cutting-edge heavy civil/underground construction services through traditional and non-traditional delivery methods. TBI has completed more than 135 complex bridge construction and rehabilitation projects across the nation, including world record cable-stayed structures and segmental bridges. The group also has a history of providing some of the country's largest port authorities and the maritime industry with the construction of deep water container piers, wharf facilities, transit terminals, locks, and dams.
What makes us different?
Our Mission is to excel at constructing complex infrastructure safer, better, and faster by engaging the entrepreneurial and innovative spirit of our team members and providing limitless opportunity for personal and professional growth in a close knit and collaborative organization.
Our Core Values:
Safety. We are committed to providing a safe work environment. This is always our priority.
People. Our talented team is our greatest asset. We provide opportunity, reward performance, and support a positive and balanced work environment.
Innovation. We have the ability to engineer creative solutions to overcome any obstacle.
Ethics. We are honest and ethical in all our business dealings.
Communication. We encourage open and honest communication throughout our organization.
Community. We add value to our industry and the communities in which we work.
Position Summary:
This role is responsible for working with estimating and job sites to generate both general layout and fabrication drawings. Most work is done for the Heavy Civil division.
Key Tasks and Responsibilities
Produce 2D and 3D drawings using computer-assisted drafting systems (CAD)

Draft plans and detailed drawings for structures, installations, and construction projects such as bridges, tunnels, ports, and dams working from construction documents, sketches, or notes

Draw maps, diagrams, and profiles using cross-sections and surveys, to represent elevations, topographical contours, subsurface formations, and structures

Finish and distribute drawings and documentation packages in accordance with all specifications and guidelines set forth by the project team

Review rough sketches, drawings, specifications, and other engineering data received from engineers to ensure that they conform to design concepts

Correlate, interpret, and modify data obtained from the survey

Generate material lists with accurate descriptions, piece marks, and quantities

Assume additional responsibilities as directed by division and corporate management. Travel as required to attend, but not limited to, meetings, site visits, training, etc.
Required Skills
Skills and Abilities
Ability to maintain a high level of accuracy in preparing data

Analytical and problem-solving skills

Decision-making skills

Effective listening skills

Attention to detail and a high level of precision

Organizational skills

Effective written and verbal communication skills

Extensive Computer skills including engineering technology

Time management skills
Required Experience
Education/Experience
Associate degree in Drafting or Engineering required; Bachelor's degree preferred

Experience using AutoCAD required; experience using other Autodesk drafting and modeling programs, including, but not limited to, Revit and Civil 3D strongly preferred.

Knowledge of design techniques, tools, and principles involved in the production of precision technical plans, blueprints, drawing, and models

Knowledge of arithmetic, algebra, geometry, calculus, statistics, and their applications

Knowledge of the practical application of engineering science and technology. This includes applying principles, techniques, procedures, and equipment to the design and production of various goods and services

Knowledge of materials, methods, and the tools involved in the construction or repair of structures such as bridges and tunnels