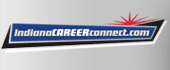 Job Information
Kelly Services

Chemist -entry level

in

Evansville

,

Indiana
Kelly Scientific Resources is hiring entry level Chemist for a premier employer in the Evansville Indiana.
Excellent opportunity for a entry level chemist or Lab Tech with 1-3 years experience.
Desired experience analytical bench testing, physical chemistry or testing experience in the polymer industry -tensile testing, rheology, mechanical and physical testing.
Day Shift - 40 hours per week
Position Description
Work under the supervision of PhD Chemists / Chemical Engineers and support lab efforts including but not limited to running lab scale reactions and isolations, Haake, micro-compounding, standard property tests, etc.

Perform routine instrument calibration, maintenance, and troubleshooting as required, maintaining efficiency and data quality.

Provide analytical and/or technical support to pilot plant operations. Collect and submit data in a timely manner in order to assist timely operations.

Prepare / submit samples for rheology, thermal, mechanical, and physical testing and ship samples for external evaluation.

Participate in lab cleaning activities, including general housekeeping, maintain chemical inventories, and transfer / dispose wastes
Qualifications and requirements
Degrees/ Experience: Minimum BS, Chemistry, Polymer Chemistry or related discipline; wet chemistry skills preferred. Previous industrial experience is a plus.

Demonstrated ability to solve relevant technical problems in the field of study with appropriate use of experimental design.

Fundamental knowledge and understanding of organic chemistry, organic synthesis, polymer synthesis, or related experience.
Kelly Services