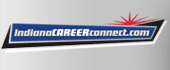 Job Information
Flanders

Control Tech

in

Evansville

,

Indiana
This position is responsible for Assemble routine to moderately complex control panels, wire panels, and assist with on-site installation of panels. May assist with the repair of electrical components.
The essential job functions include, but are not limited to:
Assemble routine to moderately complex control panels.
Read and interpret electrical layout drawings and diagrams to determine appropriate panel layout and wire placement.
Lay out enclosures, back panels, and components per drawings. Work with Engineer, Designer, Foreman and/or Controls Technician III to ensure proper placement and adjustments.
Assemble and mount components to enclosure and back panels after approval.
Print wire labels and create and engrave panel tags.
Install and wire basic to moderately complex controls per detailed electrical
The position requirements are:
Associate's degree in Electronics or an equivalent combination of education and/or experience.
Three years control panel and/or electrical experience.
Working knowledge of electrical characteristics of materials and their applications.
Working knowledge of electrical symbols, and electrical components including their uses and applications.
Working knowledge of electrical test equipment including DMM's, Hipots, Meggar's, etc.
Experience reading and interpreting electrical diagrams.
Knowledge of AC/DC motor control technology highly preferred.
Good computer knowledge including Microsoft Office software.
Ability to perform basic math functions including addition, subtraction, multiplication, division, and fractions.
Ability to read, write, and comprehend basic to moderately complex written and verbal instructions.
Ability to understand, perform, and retain various job related training, operational, and safety procedures.
Ability to exercise initiative, judgment, and decision making related to standard/routine duties within set company standards.
Ability to operate overhead cranes, hoists, fork lift trucks, and other equipment.
Ability to operate hydraulic shear, chop saw, band saw, drill press, etc.
Travel may be required.
Shift: First
Location: Evansville, IN
Job Type: Internal & External