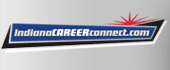 Job Information
Old National Bank

CYBER SECURITY ENGINEER

in

Evansville

,

Indiana
Old National Bank is honored to be named one of the World's Most Ethical Companies for the 10th consecutive year!
Old National Bank was established in 1834. Today, we are the largest financial services holding company headquartered in Indiana. We provide an array of services to our clients which include Community Banking, Investments, and Wealth Management. At Old National, we believe that by helping our associates balance work life with home life, we create a more productive workforce and a stronger company.
The Cybersecurity Engineer will be primarily responsible for improving and overseeing the network security capabilities of Old National Bank's computer systems. The Cybersecurity Engineer will assist with the implementation of new applications and support secure system architectures to lessen security threats. The Engineer will also perform security forensics and perform oversite of end-point security software.
Key Accountabilities
Manage cyber security systems to lessen threats and attack vectors.
Design and implement alerts and detection for end-point security software.

Design and implement DevSecOps security practices leveraging security software.

Protect ONB devices against susceptible end-point attack vectors.

Lead the security certificate strategy for internal and external devices.

Lead and perform cyber security forensics on computer devices.
Analyze vulnerabilities, report on findings, and develop remediation plans.
Perform security scans and assessments as needed to analyze potential vulnerabilities.

Discover weaknesses in system or network designs and recommend remediation tasks.

Provide Incident Response support when analysis confirms actionable incident for end-point devices.

Assist with DNS/DHCP infrastructure and security best practices.

Assist with security best practices for wireless network environment.
Research emerging cyber security threats & vulnerabilities; identify countermeasures through existing & new technology.
Research & develop detection methodology based on exploitation of flaws in systems.

Explore & mature static application security testing and dynamic application security testing methodologies.

Investigate & improve secure code capabilities.

Develop programmatic and SOAR Integrations with end-point protection (improving time-to-response).

Evolve maturity level of Federal Financial Institution Council (FFIEC) guidelines for cyber security.
Key Competencies for Position
Technical Knowledge: Possesses the required technical knowledge to perform the role effectively; continuous learning to adopt new trends or expertise.

Culture Leadership: Listens openly, recognizes different viewpoints, and builds on areas of agreement; gains cooperation through influence; builds effective working relationships within and outside the Department, establishes trust, credibility and respect through a track record of meeting commitments.

Drive and Execution: Committed to achieving established goals, overcoming obstacles, and continuously learning to improve performance. Ability to prioritize multiple simultaneous projects; monitors, managers and ensures timely project completion with minimal oversight.

Problem Solving/Decision Making: Seeks to identify what caused the issue; incorporates input from multiple sources (e.g., lines of business, subject matter experts, data, policies, procedures, etc.) to ensure effective action and shared ownership; decisions are sound based on what was known at the time and are based on a blend of analysis, wisdom, experience, and judgement.

Analysis/Investigation: Conducts research to understand future trends and their potential implementation and implications; probes and initiates research to identify critical problems and possibilities; evaluates and makes recommendations clearly linked to the organizational strategy considering dependencies, financial implications, and resources.
Qualifications and Education Requirements
Minimum 6 Years of cyber security work experience

Bachelor's degree in Information Security/Information Technology or equivalent demonstrated work experience and knowledge in addition to minimum experience requirement.

Cyber security certification preferred.

Working technical knowledge in various security methodologies and processes, and technical security solutions (computer forensics, secure coding, incident response, wireless network security).

Understanding of policy, standards, and procedures for security frameworks.

Familiarity with information security frameworks such as ISO27001 or NIST and industry best practices.
Old National is proud to be an equal opportunity employer focused on fostering an inclusive workplace and committed to hiring a workforce comprised of diverse backgrounds, cultures and thinking styles.
As such, all qualified applicants will receive consideration for employment without regard to race, color, religion, sex, national origin, protected veteran status, status as a qualified individual with disability, sexual orientation, gender identity or any other characteristic protected by law.
We do not accept resumes from external staffing agencies or independent recruiters for any of our openings unless we have an agreement signed by the Talent Acquisition Director, VP, to fill a specific position.
External Job Title: CYBER SECURITY ENGINEER
Requisition ID: 2021-6324
Street: 101 N.W. 4th St.