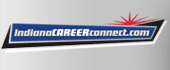 Job Information
Old National Bank

DATA GOVERNANCE MANAGER

in

Evansville

,

Indiana
Old National Bank is honored to be named one of the World's Most Ethical Companies for the 10th consecutive year!
Old National Bank was established in 1834. Today, we are the largest financial services holding company headquartered in Indiana. We provide an array of services to our clients which include Community Banking, Investments, and Wealth Management. At Old National, we believe that by helping our associates balance work life with home life, we create a more productive workforce and a stronger company.
The Data Governance Director is responsible for overseeing regulatory and control based data governance, along with developing and implementing an enterprise-level data governance program. This position will work directly for the Chief Data Officer. This individual will develop and maintain a central governance repository of data sources, data flows, data owners, and data stewards while socializing/training the data governance concepts throughout the organization. The position will focus on establishing and ensuring adherence to an enterprise data governance framework for data policies, programs, and practices.
Key Accountabilities
Develop and implement an enterprise-level data governance program:
Establishes and governs an enterprise data governance roadmap including strategic priorities for data integrity, business intelligence, and privacy

Develops data governance policies and standards

Coordinates and reviews data governance processes with partners (e.g., information security, legal, risk, audit, and compliance) and regulators (e.g., OCC)

Develops Data Quality framework and associated enterprise tools
Execute a master data management framework:
Develops a data governance council and network of data stewards

Implements norms for the creation and maintenance of data dictionaries

Partners with technology on developing and cataloguing logical and physical data models

Establishes an inventory of data assets

Develops a data classification process
Establish and monitor adherence to enterprise data governance standards:
Collaborates with partners across the organization in developing and maintaining the data governance and data quality structures ensuring a balance among business need, quality, risk, and cost

Implements and tracks adoption of a data quality framework across the enterprise

Engages with the industry to learn about data governance and data quality best practices
Key Competencies for Position
Culture Leadership:
Communication: Effectively shares information and ideas with individuals and groups throughout the organization; displays self-awareness and self-management, tailors the delivery to the audience, and selects suitable delivery methods.

Gaining Acceptance: Uses appropriate interpersonal styles and techniques to gain acceptance of ideas or plans; modifies one's own behavior to accommodate tasks, situations, and individuals involved.

Collaboration: Actively seeks, develops, and maintains trusted relationships with others to achieve business goals and objectives.
Execution Leadership:
Drive and Execution: Committed to achieving established goals, overcoming obstacles, and continuously learning to improve performance.

Planning and Organizing; Ability to determine a course of action, set and manage priorities, and ensure optimal resources to achieve individual and/or team objectives.

Accountability: Accepts full responsibility for self and contribution as a team member; follows through on commitments; implements decisions that have been agreed upon; acknowledges and learns from mistakes without blaming others; recognizes the impact of his/her behavior on others.

Problem Solving/Decision Making: Seeks to identify cause and effect; incorporates input from multiple sources to ensure effective action and shared ownership; decisions are sound based on what was known at the time and are based on a blend of analysis, experience, and judgement.

Technical Knowledge: Possesses the required technical knowledge to perform the role effectively; continuous learning to adopt new trends and expertise.
Qualifications and Education Requirements
Bachelor's degree in related field; advanced coursework/training related to data management or governance preferred

10+ years' experience in data management and/or enterprise governance in a major services organization, with large-scale data or project management experience

Knowledge of industry leading data governance and data quality practices

Demonstrated knowledge and understanding of data quality issues, data architecture, and data analysis

Solid written, verbal, interpersonal, and analytical skills

Demonstrated ability to communicate and lead culture change initiatives

Strong banking domain expertise preferred

Strong project management skills
Old National is proud to be an equal opportunity employer focused on fostering an inclusive workplace and committed to hiring a workforce comprised of diverse backgrounds, cultures and thinking styles.
As such, all qualified applicants will receive consideration for employment without regard to race, color, religion, sex, national origin, protected veteran status, status as a qualified individual with disability, sexual orientation, gender identity or any other characteristic protected by law.
We do not accept resumes from external staffing agencies or independent recruiters for any of our openings unless we have an agreement signed by the Talent Acquisition Director, VP, to fill a specific position.
External Job Title: DATA GOVERNANCE MANAGER
Requisition ID: 2020-5221
Street: One Main St.