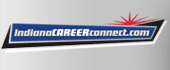 Job Information
Adecco Staffing

Electrical Technician

in

Evansville

,

Indiana
Electrical Technician
Evansville, Indiana
Contract/Temporary
Engineering - Electrical
Adecco is assisting a local client recruiting for Electrical Technician jobs in Evansville, IN. These jobs are temp to hire opportunities! As an Electrical Technician worker, you will perform Electrical infrastructure and equipment installation, troubleshooting, repair and general maintenance support for the plant.Responsibilities for Manufacturing Assembly jobs include but are not limited to:
Inspects, repairs, installs, modifies, and maintains electrical / electronic systems, circuits and equipment

Trouble-shoots basic control circuits

Terminates wires to circuit breakers, transformers and terminal blocks

Diagnoses malfunctioning systems, apparatus, and components using testing devices such as ohmmeters, ammeters, voltmeters, oscilloscopes

Installs conduit, pulls wires and cables

Work in teams with other electricians and electronic technicians with various tasks

Use label maker to properly label breakers, contractors, wires and other electrical components

Adheres to all safety requirements including lockout / tagout procedures, wearing proper PPE, hazard identification

Performs work as a team member to assist in the completion of any maintenance tasks throughout the plant

Use various hand tools and small power tools to complete any assigned task

Must have a good understanding of AC (110-240-460 Electrical Circuits) and DC circuitry

Inspect electrical systems, equipment and components to identify hazards, defects and the need for adjustment or repair

Plan layout and installation of electrical wiring, equipment and fixtures, based on job specifications and electrical codes

Identify malfunctioning components, find and report part name and number to supervisor for ordering correct replacement

Provide preliminary hand sketches and cost estimates for materials to complete assigned projects
You should meet the following qualifications to be considered for an Electrical Technician job:
High School Diploma / GED

Demonstrated ability to perform work requiring basic math skills

Good written and verbal communication skills

Must have 2-5 years of experience or must have completed an apprenticeship or tech school training in the field or related area

Must be able to work in a fast-paced environment under pressure

Ability to work as a member of a team

Must be able to operate a forklift

Able to wire single phase and 3-phase circuits up to 480 Volts

Able to read electrical schematics

Demonstrated experience in trouble-shooting control circuits and industrial electronics.

Demonstrated ability to troubleshoot equipment and determine root cause to be a mechanical, electrical or controls problem

Previous maintenance mechanic experience

Ability to stand or walk on concrete floor for 8+ hours; lift and/or move up to 50 lbs

Requires hand, arm, back, and leg strength; Also, bending and squatting ability

Must have eye, foot, and hand coordination, and be able to do repetitive grasping, pushing, pulling, and fine motor manipulation

Ability to work at heights up to 50 ft

Ability to work in fluctuating temperatures & perform work indoors / outdoors as needed

Perform physically demanding tasks daily

Must have regular and predictable attendance
What's in this for you?
Weekly Pay – you receive a paycheck every week

Comprehensive benefits after 1 week – medical, dental, vision, options available

Generous Bonus Incentives offered for referrals! For more information, ask a recruiter today!
We have openings on all shifts.Click on "Apply Now" to be considered for this Manufacturing Assembly job with a local client in Evansville, IN! After submitting your application, you can choose to answer a few quick questions to be prequalified for the job, and you will have the opportunity to schedule an immediate interview!Equal Opportunity Employer Minorities/Women/Veterans/DisabledThe Company will consider for employment qualified applicants with arrest and conviction records.
Adecco Staffing